Ellen Pompeo: Katherine Heigl's 'Grey's Anatomy' Exit Was 'Tough'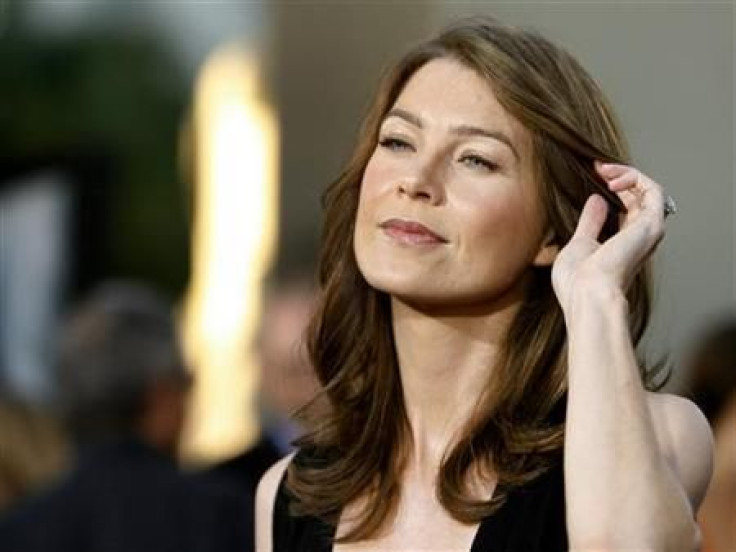 Ellen Pompeo didn't hold back when she dished on her former "Grey's Anatomy" co-stars Katherine Heigl and Isaiah Washington in an interview with the New York Post on Saturday. The 43-year-old actress must have taken a truth serum before the interview, because no detail seemed to be spared when she spoke about the show's two dramatic exits.
"Maybe it is my Boston, blue-collar upbringing," the "GA" star said. "I just tried to not pay attention to all the noise around me." But it seems she paid attention enough be frank as to why they exited the show.
"Hurt feelings, combined with instant success and huge paychecks, started things spinning out of control," she said. "The crazier things got, as I watched all the tumult with Isaiah and then the Katie thing, I started to focus on the work."
Pompeo touched specifically on Heigl's departure and said it was "tough." "You could understand why she wanted to go -- when you're offered $12 million a movie and you're only 26," she said. "But Katie's problem is that she should not have renewed her contract. She re-upped, took a big raise and then tried to get off the show. And then her movie career did not take off."
Pompeo added that Washington was actually supposed to play her boyfriend on the show instead of Patrick Dempsey, but producers of the show decided to go make Meredith Grey fall in love with Derek Shepherd instead. It ultimately worked out for the best since Washington was kicked off the show after he used a homophobic slur on-set and once again backstage at the 2007 Golden Globe Awards.
"You know they wanted Isaiah Washington to be my boyfriend," Pompeo said, referring to the show's creator Shona Rhimes. "Shonda really wanted to put a black man in the mix. I didn't think they were really going to put an interracial couple on the show and I didn't want him. It was too close to home."
The "GA" veteran is married to Chris Ivery, an African-American music producer. "I said I wanted that Dempsey kid. I think that once Isaiah did not get the role it backfired."
"GA" airs on ABC every Thursday at 9/8c, and will celebrate its 200th episode this week.
© Copyright IBTimes 2023. All rights reserved.