Ellen Pompeo Sends Love To Viewer Who Didn't Like 'Grey's Anatomy' Season 17: 'I Get It'
KEY POINTS
Ellen Pompeo accepted that they can't please everyone after one viewer criticized "Grey's Anatomy" Season 17
Pompeo thanked fans for their feedback and for tuning in to the latest season
Other fans thanked Pompeo for keeping them entertained and expressed their excitement over the upcoming season
Ellen Pompeo did not take the criticism of one "Grey's Anatomy" viewer personally.
"Grey's Anatomy" Season 17 drew mixed responses from fans. One fan who tagged the show's star in a tweet featuring a screenshot from Meredith Grey (Pompeo) and Derek Shepherd's (Patrick Dempsey) beach scene said the latest installment was "the most groundbreaking, life changing season." However, one unhappy viewer called the latest season "dumpster trash."
Pompeo acknowledged the fan's opinion and explained that it was difficult maintaining creativity in the nearly 20 years "Grey's Anatomy" has been on the air.
"All good! Seventeen seasons we can't please everyone all the time," Pompeo wrote. "It's definitely not easy keeping it going and keeping it great… I get it…thanks for checking it out anyway… and thanks for your feedback it matters …sending you love."
The actress also responded to another fan, who took her previous response as shade. "No honestly no shade at all …the only show I've ever stuck with until the end was The Sopranos," Pompeo wrote.
But while some fans were not happy with Season 17, others said the mixed opinions wouldn't stop them from loving the show.
"I love greys anatomy!!!!!!! I do have to agree it was not the best one!! But I thank you for keeping us entertained for 17 seasons!!!! Hope you keep going for another 17 !!!!" one Twitter user commented.
"As someone who has a slightly unhealthy obsession with Grey's, I loved the season. Seeing everyone come back for their cameos gave me life. I get why some people didn't like it but I don't feel that way. I'm excited to see what happens with the new season. Love you Ellen," a second user wrote.
"I wouldn't call it dumpster trash by any means. It hit too close to home I think sooner than most would like. But you all did justice to the hard work and sacrifice the front line workers did. Thank you so much for that. @EllenPompeo," another netizen added.
"Grey's Anatomy" was renewed for Season 18 in May. Craig Erwich, president of ABC Entertainment and Hulu Originals, also teased that ABC wants more from the show.
"'Grey's Anatomy' continues to be a ratings juggernaut," Erwich was quoted by Deadline as saying. "The fans loved this season. I thought 'Grey's Anatomy' did a really incredible job this year telling the stories of all the frontline heroes who are fighting the good fight (ageist) Covid. We will take 'Grey's Anatomy' for as long as we can."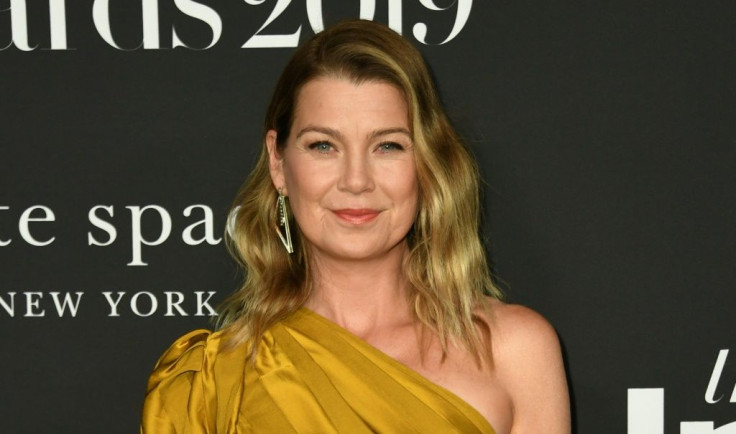 © Copyright IBTimes 2023. All rights reserved.