Thomas Fire Update: Wildfire In Santa Barbara, Ventura Counties Continues To Spread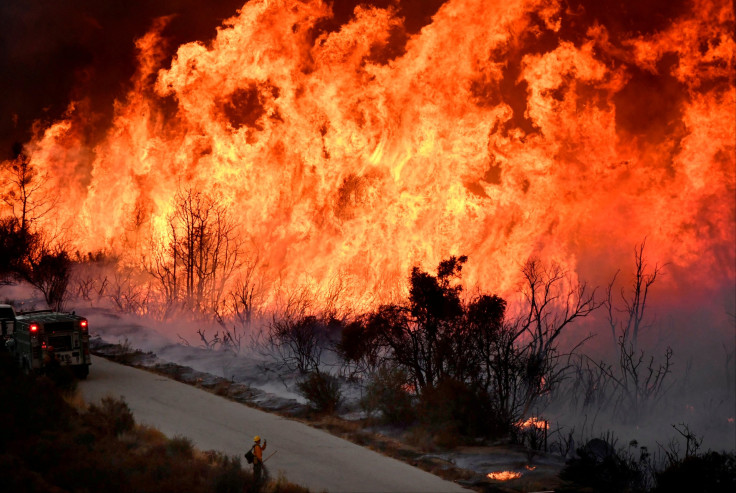 The massive Thomas Fire in southern California continued to spread this week as it entered its ninth day of burning. The flames grew by 2,500 acres in a single night and the fire had burned through 234,300 acres by Tuesday morning.
By Sunday, the Thomas Fire had become the fifth largest wildfire in California history, officials said.
The fire was 20 percent contained Tuesday, according to California's Department of Forestry and Fire Protection. At least 794 structures were destroyed, while another 187 were damaged. An estimated 18,000 structures remained threatened. Some 93,000 people were under mandatory evacuation orders.
The flames were moving further into Santa Barbara County, according to KABC-TV. Carpenteria, Summerland, Montecito and other regions were threatened by the fire. A Red Flag warning remained in effect through Wednesday for surrounding areas, the National Weather Service warned. While humidity was expected to stay low and precipitation nonexistent, thousands of firefighters were making some headway in battling the flames.
"It's still not great. It's bad, but it's a better bad," Santa Barbara County fire spokesman Mike Eliason told CNN. "You want the breeze to clear the air, but you don't want the breeze to fuel the fire. Hope spring eternal. Every day we're going to hope that this progressing and getting closer and closer of being put to bed. But right now we're going to need some rain and the long range forecast doesn't show that."
At least one person died as a result of the Thomas Fire, authorities said. Virginia Pensola, 70, reportedly died in a car crash Wednesday while attempting to evacuate. Pensola's cause of death was listed as blunt force injuries combined with terminal smoke inhalation and thermal injuries, according to the Ventura County medical examiner.
The cause of the Thomas Fire was under investigation, officials said. Firefighters continued to make progress containing other wildfires in the state, including the Creek Fire and the Lilac Fire, at 95 percent and 80 percent containment respectively. California Gov. Jerry Brown said the state might face similar situations almost every year from here on out.
"We're facing a new reality in the state," he said. "California is burning up."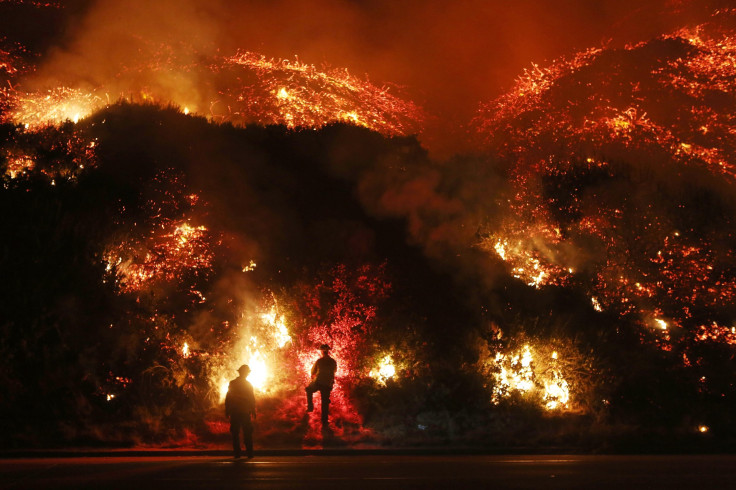 © Copyright IBTimes 2023. All rights reserved.
FOLLOW MORE IBT NEWS ON THE BELOW CHANNELS