Elon Musk Says Terms 'Cisgender' And 'Cis' Are Now Considered Slurs On Twitter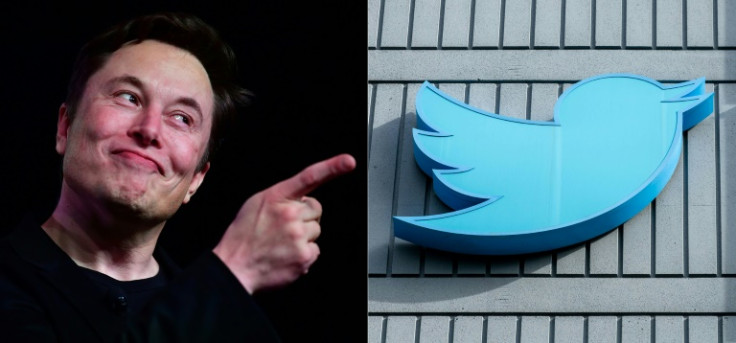 KEY POINTS
The tech tycoon was responding to a Twitter user's comment about the word "cis"
The word cisgender is commonly used to refer to people whose gender identity corresponds to their sex assigned at birth
Concerns about the safety of minority groups on Twitter has increased since Musk's acquisition last year
Elon Musk has declared that the words "cis" and "cisgender" are now considered slurs on Twitter.
The billionaire tech tycoon, who has made controversial remarks on gender identity in the past, was responding to Twitter user James Esses' comment, according to The Hill.
"The words 'cis' or 'cisgender' are considered slurs on this platform," Musk tweeted late Tuesday night in response to Esses' tweet.
The term cisgender is commonly used to refer to people whose gender identity corresponds with the sex they were assigned at birth. For instance, an individual who identifies as a man and whose sex was deemed male at birth is cisgender.
Merriam-Webster provided some clarity on the term after it became a trending topic on Twitter.
Well-known figures like J.K. Rowling, who has also made transphobic comments in the past, gave her two cents about the term "cis" in a tweet Wednesday, and Musk appeared to agree with her.
Musk has made several policy changes regarding content that can and cannot be posted on Twitter following his acquisition of the widely used social media platform last year, Forbes reported.
Twitter quietly removed a policy that prohibited users from deadnaming or calling a transgender person by the name they had before their transition. The policy against the "targeted misgendering or deadnaming of transgender individuals" was enacted in 2018, but it was removed this year under Musk's reign, leading to concerns about the safety of marginalized groups on the platform.
A report from GLAAD, an LGBTQ media watchdog, released earlier this year showed that all five major social media platforms — Instagram, Facebook, Twitter, YouTube and TikTok — received low or failing scores in their annual assessment of LGBTQ user safety. Twitter also had the lowest score among all five.
While the other platforms have at least seen an improvement in their scores, Twitter alone received a declining score due to policy changes implemented after Musk took control of the company last October.
Data released by the Center for Countering Digital Hate (CCDH) also shows an uptick in hate speech on Twitter.
The number of tweets with racial slurs against Black people was at an average of 1,282 per day before Musk's acquisition of the platform. But the number rose to 3,876 after the billionaire bought the platform.
"Elon Musk sent up the batsignal to every kind of racist, misogynist and homophobe that Twitter was open for business, and they have reacted accordingly," said Imran Ahmed, CEO of CCDH.
© Copyright IBTimes 2023. All rights reserved.