Elon Musk Weighs In On Johnny Depp, Amber Heard Trial Ahead Of Verdict
KEY POINTS
Elon Musk replied to podcast host Lex Fridman's tweet about his thoughts on Johnny Depp's defamation case against Amber Heard
The Tesla CEO said that both stars were "incredible" and that he hopes they move on following the trial
Musk's statement received mixed responses on social media
Elon Musk is breaking his silence about Amber Heard and Johnny Depp with a tweet praising both stars after their lawyers gave closing arguments in their defamation trial.
The Tesla and SpaceX CEO responded to podcast host Lex Fridman's tweet about his thoughts on the defamation case after six weeks of testimony from Depp and Heard's legal teams.
The podcast host, who is also a research scientist at MIT and has 1.4 million followers on Twitter, wrote: "1. Fame is one hell of a drug (for some). 2. Psychiatrists & lawyers come in drastically varying levels of skill. 3. Lying to millions of people is something humans are capable of. 4. Love can be messy. 5. Mega pint of wine."
"I hope they both move on," Musk commented on Fridman's tweet Friday, hours after the hearing ended. "At their best, they are each incredible."
Heard started dating Musk not long after her split from Depp in 2016, with their relationship lasting several months. The billionaire was originally named as a potential witness in the case but ultimately did not testify in the trial.
Depp is suing Heard for $50 million for allegedly defaming him in a Washington Post op-ed, in which she described herself as "a public figure representing domestic abuse," without naming the actor. Heard is countersuing Depp for $100 million. Both have accused each other of domestic violence, with each denying abuse themselves.
Musk's tweet about Heard and Depp raised some eyebrows on social media, with a number of users speculating which side he supported.
"I think this is his way of supporting Johnny (because he likely went through some abuse and manipulation, too, so stands in solidarity) without pissing off Amber too much lol," one person suggested.
"I don't know how to read this tweet taking into account you challenged Depp to a boxing fight and he called you 'Mollusk' and said other "threats" towards you," Dalas Review wrote, adding: "It would've been funny to see you on that trial."
"Dear Mr. Musk, why did you run away and didn't say this in court or via video deposition? Why didn't you go and tell the truth about [the] missing marks on her face? You were 'invited' to do so. Now, when your words aren't needed any longer, you want to say something about the case?" another commented.
Musk was brought up recently in the trial when Depp returned to the stand. The actor referred to the tech mogul as "mollusk" in a series of text messages shown in the courtroom. In one text Depp wrote, "Let's see if mollusk has a pair… Come see me face to face…. I'll show him things he's never seen before…. Like, the other side of his d--k when I slice it off," according to Entertainment Tonight.
Some Twitter users, however, believe Musk made the right choice in not getting involved in the trial.
"Elon is right. They're both good people, but at this point, they simply just hate one another. When you hate each other, that's a strong indicator for divorce," one commented.
"Never speak poorly of an ex," mixed martial artist Jake Shields replied. "It shows you have poor judgment and also speak poorly of someone you were once close to. If they did you dirty, silence is still the best answer in 99% of cases."
The jury went into deliberations Friday afternoon but concluded after only two hours. They'll resume deliberations on a verdict Tuesday after Memorial Day weekend.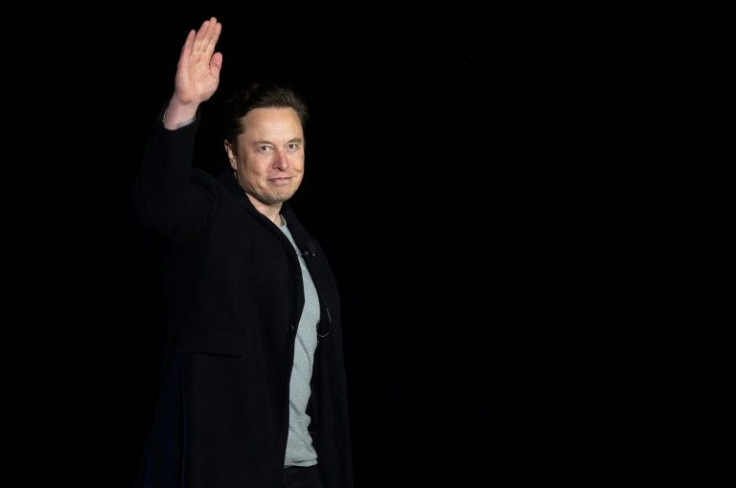 © Copyright IBTimes 2023. All rights reserved.