Elon Musk's Poll Finds People Trust Politicians Less Than Billionaires
Tesla CEO and Space X founder Elon Musk took to Twitter on Thursday to ask his over 95 million Twitter followers who they trust more, politicians or billionaires.
The world's richest man clarified that the poll, which has received over 2 million votes to date, was a "real question."
He then told progressive Democrat Rep. Alexandria Ocasio-Cortez (AOC), D-N.Y., "I dare you to run the same poll with your followers."
AOC had yet to post such a poll on either of her two Twitter accounts. On Twitter, her federal account has just north of 700,000 followers, while her social account has around 13 million.
Currently, Musk's poll shows that 75.8% of users answered that they trust politicians less than billionaires. Comparatively, only 24.2% said they trust billionaires less than politicians. The poll has garnered 2,795,059 votes from followers as of 11:43 am, ET Friday. There are eight hours left for people to submit their answers.
The billionaire, with a net worth of around $218.1 billion, often fueds with politicians and has had previous arguments with AOC as well as Sen. Bernie Sanders, I-Vt. Musk has also called out President Joe Biden over the suggestion of a "wealth tax." He has said that he feels that Biden does not mention Tesla enough given the importance of the company in the electric vehicle market.
Musk recently announced that he would no longer vote for Democrats. Musk was critical of what he sees as a dramatic progressive shift on the left.
The South African-born entrepreneur also faced trouble with his purchase of Twitter in recent weeks, threatening to cancel the deal entirely over bots. However, Twitter has said that it wants the deal to continue.
Musk also faces a lawsuit from shareholders over his purchase offer of the social media platform.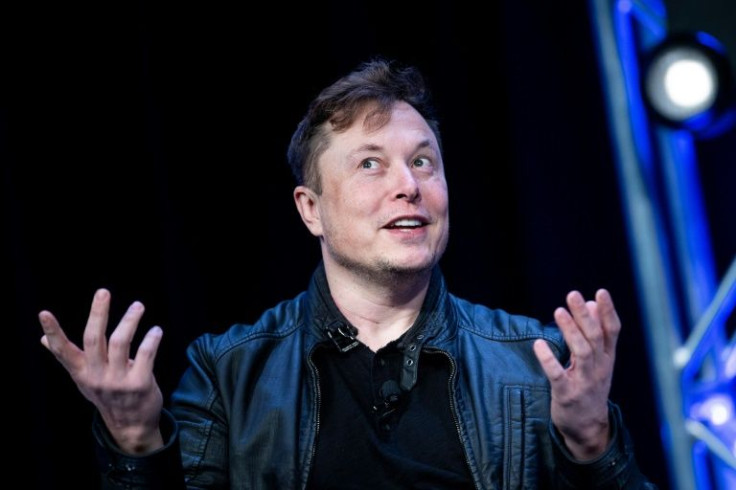 © Copyright IBTimes 2023. All rights reserved.