Emily Ratajkowski Shares Photos She Knows Will 'Stir Up' Controversy Online
KEY POINTS
Emily Ratajkowski shared photos she took when she attended the CFDA Fashion Awards earlier this month
The supermodel wore a Miu Miu cropped sweater that showcased her toned abs as seen in the snaps
Ratajkowski said she had second thoughts before sharing the photos because some people might body-shame her online
Emily Ratajkowski shared ab-baring photos that she knew would "stir up controversy" on social media.
The 30-year-old supermodel took to Instagram Wednesday to share photos showcasing her look at the CFDA Fashion Awards that took place earlier this month. She arrived at the event, which honored Zendaya with the Fashion Icon award, wearing Miu Miu's cropped sweater layered over a cropped collard shirt and a low-rise navy skirt. She wore minimal makeup and kept her hair loose. She accessorized with a black leather clutch.
As stated in the caption, she had second thoughts before sharing the snaps that featured her toned abs.
"CFDAs! thank you @miumiu and congratulations @ninagarcia (almost didn't post this bc I knew the controversy it would stir up but hey it's my body and I'm not going to lean into the shaming! God bless!)," she wrote.
Several netizens gave Ratajkowski's post a thumbs up because her body looked beautiful in the photos.
"I need those abs," one commented.
"Spectacular," another added.
"Your abs just told me to go to the gym," a third user chimed in.
Meanwhile, Twitter users have mixed opinions on the model's look. Some agreed she looked great, but one said her book probably didn't sell, so she made the post. Journalist and author Albert Jack wasn't sure what to say about Ratajkowski's post. "Is this supposed to be attractive?" he asked.
"This is the least controversial pic I've ever seen lol. She looks nice," a different netizen wrote.
"Why is she so thirsty? GIRL - you're already famous," another added.
"Seems the book didn't sell at all!! ( let's try abs)," one Twitter user wrote with rolling on the floor laughing emoji.
The netizen was referring to Ratajkowski's book of essays titled "My Body," which was released earlier this month. In the tome, she explored her relationship with her self-image, including how her mother, Kathleen Balgley, brought her up prioritizing beauty at such a young age.
"Beauty was a way for me to be special," Ratajkowski wrote, as quoted by People. "When I was special, I felt my parents' love for me the most."
She also shared how her appearance became a blessing and a curse at the same time. She admitted that she felt empowered but was reduced to a sexual object when she capitalized on her body.
"Whatever influence and status I've gained were only granted to me because I appealed to men," Ratajkowski wrote in her book's introduction. "My position brought me in close proximity to wealth and power and brought me some autonomy, but it hasn't resulted in true empowerment. That's something I've gained only now, having written these essays and given voice to what I've thought and experienced."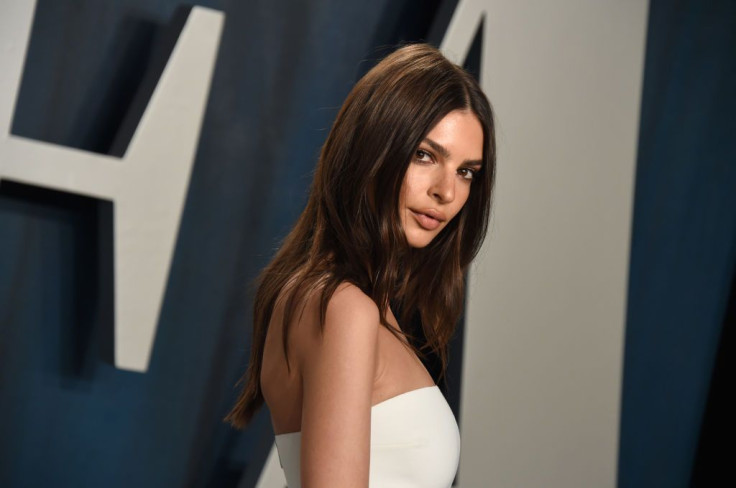 © Copyright IBTimes 2023. All rights reserved.