Emma Stone, Hot and Cold Reception of 'The Help' Performance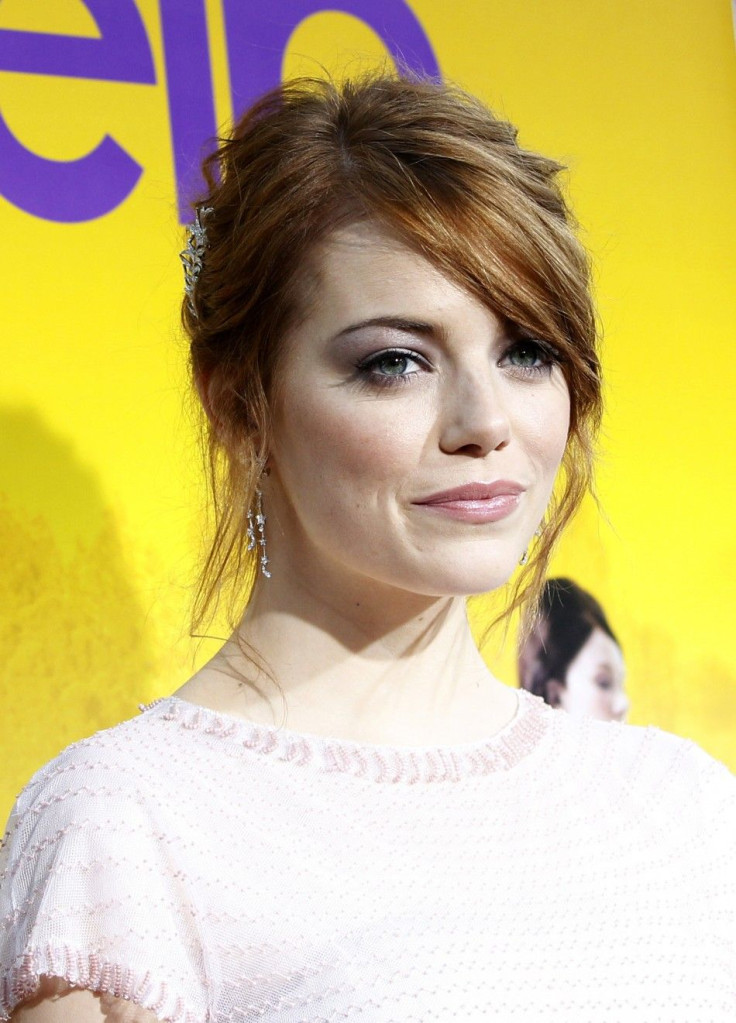 Emma Stone first came into the limelight in 2007's comedy "Superbad." Ever since then, it has been hard to ignore the green-eyed beauty.
She was featured in "Easy A" in 2010 and had a minor role in "Friends with Benefits" staring Justin Timberlake and Mila Kunis. She was also featured on the cover of "Vanity Fair" for their August 2011 issue.
On Aug.10 Emma Stone can be seen in yet another film called "The Help" where she plays a writer in the 1960s who exposes the unjust treatment of African American maids in Mississippi. The film then follows the loving relationship Stone's character, Skeeter, develops with two black maids: Aibileen and Minny, played by Viola Davis and Octavia Spencer, respectively. Stone said in a recent interview: "...it's exciting to be in a movie like The Help, bringing up discussions of civil rights and what we're still going through, and what we're still enduring."
When Stone was asked about how she feels regarding the recent Oscar buzz surrounding "The Help," she responded humbly and with great humor. "Is that what is? I thought there was like a fly," Emma joked in reference to the "buzzing." However, she did mention that she is seriously "glad" about the reception.
"She's a real-deal actress," Tate Taylor, the director of "The Help", says. "Such a mature old soul in such a vibrant little capsule." Stone has quickly become Hollywood's hottest ticket especially with her latest role in "The Help."
"Stone is one of our very best young actresses and she acquits herself well in this role," Kirk Honeycutt writes in his review in The Hollywood Reporter. "She makes you imagine that this might be how Scout from Harper Lee's To Kill a Mockingbird might have turned out had she become a journalist: Too inquisitive, sensitive and empathetic not to brush aside the common wisdom of the day to see eternal truths about human beings."
"...a heartfelt performance [as] a socially awkward college graduate with dreams of becoming a writer, much to the dismay of her traditionally minded mother (Allison Janney)," Connie Ogle said for the Miami Herald.
A critic for the Los Angeles Times, Betsy Sharkey also gave Stone favorable reviews. "Skeeter has always been a pea without a pod, which makes it a perfect fit for Stone's distinctive brand of authenticity. This is an actress who willingly lets her jaw drop and eyes roll, but in the most natural of ways," Sharkey wrote.
However, a critic of the New York Daily News, Elizabeth Weitzman, did not enjoy Stone's performance as much. She gave the film 2 stars an suggested that Stone was miscasted.
"Emma Stone... is no one's idea of an ugly duckling," Weitzman writes. "...And though she offers a sincere effort, she never quite settles into the role of Skeeter, an aspiring author whose plain looks and spinster status - at age 23 - horrify her beauty-queen mother (Allison Janney, also miscast)."
Inspite of her hot and sometimes cold reviews, Stone has remained grounded even with all the attention in Hollywood. "I haven't really given myself time or space to examine all of this because I don't think it's a good idea to," she says. "You have to hold it lightly. You have to be like, 'This is gonna go away.' Because it will. After these movies come out, these questions will stop, and I'll be like, 'What happened?'"
"I think [Stone] will work for the next 40 years," Chris Columbus, producer of "The Help," stated. "Every time I talk to her, it seems like she's twice as old as she is."
© Copyright IBTimes 2023. All rights reserved.