'Empire' Season 2 Spoilers: Cookie Learns More About Her Sister In Episode 9; Will Carol's Secret Be Revealed?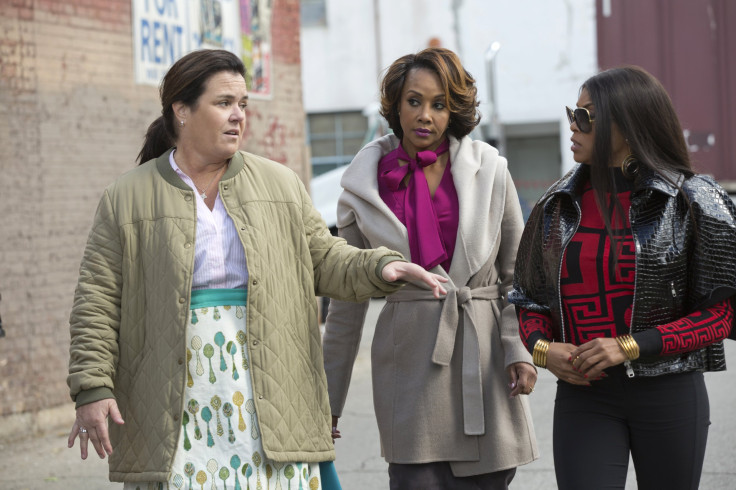 You can choose your friends, but you can't choose your family. This saying rings true for Cookie Lyon (Taraji P. Henson) on "Empire" Season 2 after her older, stuck up sister Candace (Vivica A. Fox) was introduced in episode 8, "My Bad Parts." Although the sisters aren't the biggest fans of each other, they're going to have to put their differences aside and find their younger sister Carol (Tasha Smith) who has gone missing.
In an interview with the Hollywood Reporter, Fox revealed that while the sisters are looking for Carol in Philadelphia in episode 9, titled "Sinned Against," they will learn more about one another all the while continuing to "butt heads."
"My character Candace is totally different than Cookie. She's the bougie stuck-up sister that lives a totally different life. She's married to a wealthy man, she's doing well, she has children and she's in the suburbs and very happy so we're very different," Fox dished. "We've definitely lost our sisterly connection but the crisis with Carol happens and we have to go looking for Carol and that's why we have to deal with each other."
Fox added that Cookie will turn to an old friend Pepper, played by Rosie O'Donnell, for help. The two siblings may once again find that sister connection and Cookie might even learn of a secret that Carol has been hiding from her that Candace is aware of.
The trouble for Cookie and Carol started on "Empire" Season 1 when Cookie thought Frank Gathers (Chris Rock) was trying to kill her for giving him away to the FBI. She turned to her sister for help to get Gathers to lay off her, which lead to the shooting of some of Gathers' men. It wasn't until after the deed was done that Cookie learned Gathers wasn't after her at all. Since then Gathers was killed in prison, thanks to Lucious (Terrence Howard), and it's likely this could be the source of why Carol is on the run.
"Empire" Season 2 may only scratch the surface of the relationship between Cookie and her two sisters. Showrunner Lee Daniels teased the idea of having a spinoff series to Variety, which could either deal with Cookie's upbringing or Lucious's. At this time, there are no official plans to have a spinoff series, but Daniels believes there will be.
Watch the promo video for episode 9 below:
"Empire" Season 2, episode 9, "Sinned Against," will air on Fox Wednesday, Nov. 25, at 9 p.m. EST.
© Copyright IBTimes 2023. All rights reserved.