'Empire' Season 2 Spoilers: Oprah Winfrey, Common In Talks For Guest Appearance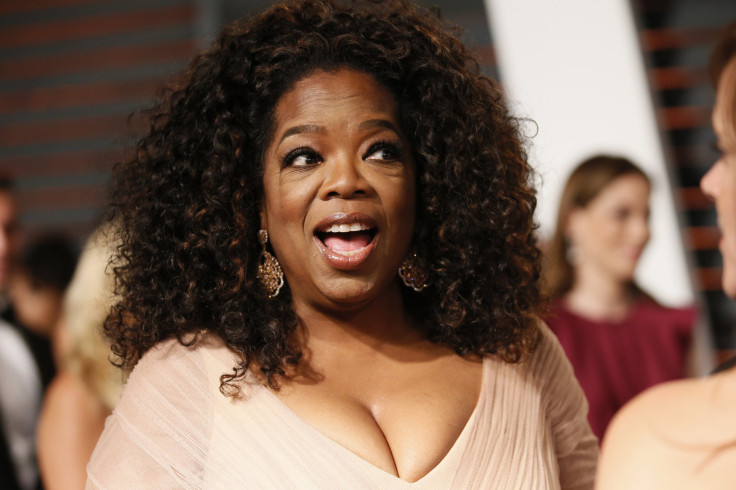 With Season 1 of Fox's surprise hit "Empire" drawing to a close this Wednesday, both the network and the show's creator are already looking ahead to Season 2. Now, it seems like the hit series is going to be landing some big names to guest star when it returns.
While promoting the first season of the show, co-creator Lee Daniels has been teasing the press with the addition of mega stars Oprah Winfrey and Common. Winfrey would make a lot of sense as Daniels has worked with her in the past. The former queen of daytime talk played a big part in "Lee Daniel's The Butler" in 2013. Meanwhile, she and Common co-started together recently in the Oscar-nominated film "Selma."
"I tell him: 'Lee, it's not enough that you've taken every viewer possible on Wednesday night. Now you want me to leave my own network?'" Winfrey told The Hollywood Reporter of Daniel's efforts to recruit her.
Still, it looks like the 61-year-old mogul didn't require too much convincing. Not long after the interview, a much more confident Daniels spoke to Access Hollywood saying that he's locked Winfrey down for Season 2.
"Yes. Yeah. She's gonna be on it," he said at an L.A. screening for the show. It's possible this is just more of his strategy to wear Oprah down into reluctantly accepting the role, but it sure sounds like confirmation to us.
Meanwhile, Daniels teased similar casting news about Common.
"Oh yeah, for sure. For absolutely sure. We're going to have a good time," he told the outlet. "You heard that first."
Not only does this sound a lot more like confirmation than the talk about Winfrey, but Common has expressed no reluctance to join the hit series. In fact, he's even directly expressed an interest in the past.
"I see Lee at the gym and they shoot 'Empire' in my hometown of Chicago," he told Access at the "Run All Night" press junket. "I would be a part of it if it was something that was the right character. I'm all about being a part of really quality things."
So, fans can take that as soft confirmation that both Oprah and Common will join stars Terrence Howard, Taraji P. Henson, Bryshere Y. Gray, Jussie Smollett, Trai Byers and Kaitlin Doubleday when the show returns for its sophomore season. However, as a clever Vulture writer notes, Oprah has already had a small cameo in the show.
The Season 1 finale of "Empire" premieres Wednesday at 8 p.m. EDT on Fox.
© Copyright IBTimes 2023. All rights reserved.
FOLLOW MORE IBT NEWS ON THE BELOW CHANNELS