'Empire' Season 2 Spoilers: Showrunner Discusses 'Hoperful' Future Of Hakeem On The Show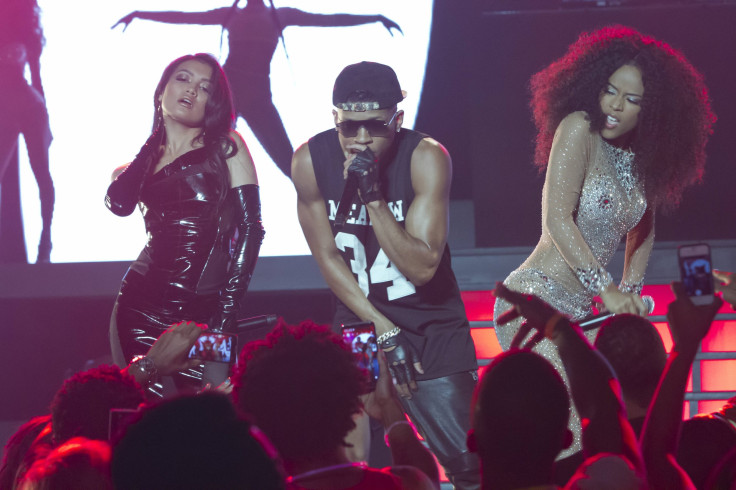 Members of the Lyon family have done unspeakable things on Fox's "Empire." However, Season 2 of the series has allowed for one of the characters to develop and mature despite being raised by Lucious. Hakeem has become a beacon of hope for a family that is known for schemes, murders and betrayals.
In an interview with Variety, showrunner Ilene Chaiken said Hakeem (Bryshere Y. Gray) has "grown up in a lot of ways" on Season 2 of the hip hop drama. Even though he worked out his sorrows at a strip club in the beginning of episode 15 that almost ended his engagement with Laura (Jamila Velazquez), Hakeem continues to move towards becoming a good person. It was this quality about him that brought Laura back to him, despite the fact Anika (Grace Gealey) will soon be giving birth to his child.
"It really shows a depth of character in Hakeem that we've hinted at, which promises something for the future man he might become. For us, it's a really hopeful moment for Hakeem," Chaiken dished.
Instead of freaking out when he found out Anika was pregnant, Hakeem let her know that he was all in on being there for the child and helping her raise it. In a first look video for episode 18, "Empire" star Jussie Smollett talked about how he's impressed with the Hakeem developments this season, especially supporting Anika.
"Hakeem has really, really grown. And he steps up and he says, 'I'm going to do the right thing," Smollett said.
Prior to the beginning of Season 2, Chaiken told TVLine in September that Hakeem would "really mature" on the show and the series has delivered on that promise. Hakeem was the most immature member of the family in Season 1, but now he's arguably one of the strongest members of the Lyons, especially after getting his shot to run the company.
"He's aware that everyone in his family underestimates him — and he's got a big task to prove to them that he's worthy, that he can accomplish the things everyone thought were being handed to him on a silver platter. We're really going to see him maturing," Chaiken said.
Hakeem should continue to mature throughout the rest of the season as he prepares to marry Laura and waits on the arrival of his child with Anika. However, it's been revealed that a member of the Lyon family might not make it out of Season 2 alive. Could Hakeem be killed off just as he starts to come into his own?
Watch a promo video for episode 16 below:
"Empire" Season 2 airs Wednesdays on Fox at 9 p.m. EDT.
© Copyright IBTimes 2023. All rights reserved.
FOLLOW MORE IBT NEWS ON THE BELOW CHANNELS