'Empire' Season 2 Spoilers: New CEOs Take The Company Throne In Episode 15; 'More Than Kin' Recap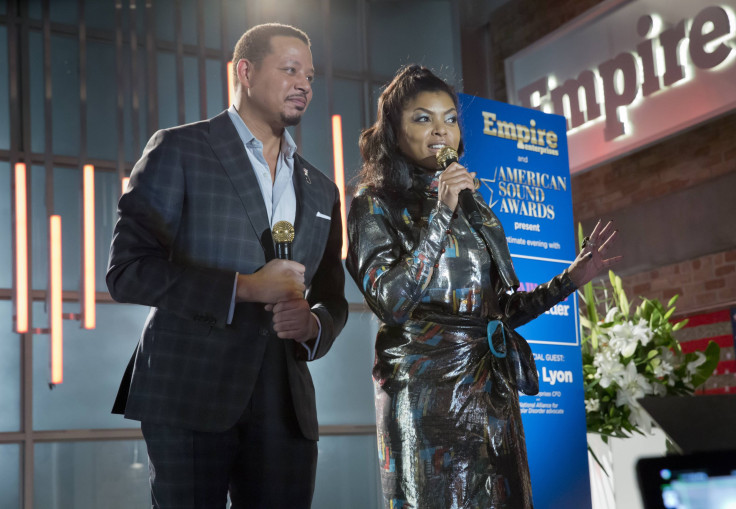 The "first family in music" usually produces more drama than hit songs on "Empire" Season 2. Although the Lyons always come together for one another at the end of day, things could get very complicated soon. Episode 15 revealed the board of trustees wants both a king and queen to rule Empire.
Episode 15 of the Fox series, titled "More Than Kin," begins with Hakeem (Bryshere Y. Gray) washing away his sorrows of getting voted out as CEO of Empire with alcohol at a strip club. Laura (Jamila Velazquez) keeps calling him, but he won't answer his phone. Laura tracks Hakeem down at the strip club where Hakeem reveals that he got Anika (Grace Gealey) pregnant before they got together. Laura slaps him in the face and leaves the club.
The "boxing match" between Lucious (Terrence Howard) and Jamal (Jussie Smollett) is starting to heat up for the American Sound Award for song of the year. As the two start to compete with one another, Cookie (Taraji P. Henson) wants them to show a united front so the board can vote Lucious back in as CEO of the company instead of an outsider.
Cookie wants to figure out a way to bring the family back together. Andre (Trai Byers) comes up with an idea to go public with his bipolar disorder and wants to have a fundraiser to support people with the illness. Cookie loves the idea and Andre tells her he'll talk to his brothers about joining forces to make it seem they're all on the same page.
Andre talks to his brothers about coming together for Cookie. He sees that she's falling for Lucious again and even though Jamal and Hakeem don't want that, they agree to support Andre.
Hakeem invites Anika over and shows her he bought a bunch of stuff for the baby. He wants to prove to her that he's all in and wants to be there for the baby. He wants to make up for what he went through with being raised by Lucious, but Anika is unsure if she wants him involved in the child's life after Lucious threatened her.
At Lucious' home, Cookie interrupts his meal with blogger Harper (Annie Ilonzeh) so that Hakeem can talk to him. Hakeem confronts Lucious about how he threatened Anika. Hakeem wants everyone to get along and says if Anika leaves town at some point, he's going away for good with her.
When Cookie goes to talk to Anika, she sees Anika being taken out of her home in a stretcher. Cookie sees something is wrong and hops in the back of the ambulance with Anika. Despite never liking her, Cookie puts all their past drama aside to support Anika because she's going to be the mother of Hakeem's child. Cookie is able to talk her through a panic attack and Anika thanks her.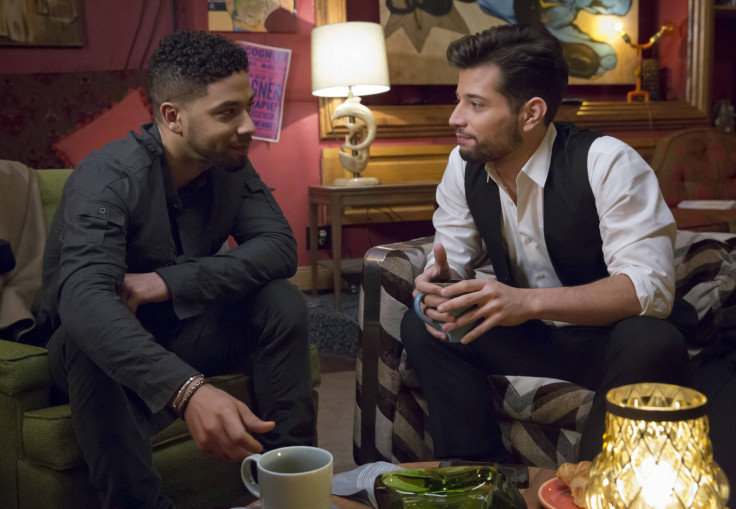 Lucious rents out an entire club to impress Harper and the two start to hook up. He gets a call from Cookie about a family emergency with Anika and Harper gets mad because Lucious always does whatever Cookie asks. Lucious threatens her and says she better never say anything bad about Cookie again.
Hakeem tries to smooth things over with Laura, but she doesn't see how a marriage will work with Hakeem having a child that's not hers. She takes off her engagement ring and tells Hakeem that they're over. When she walks out, Hakeem checks his phone and sees texts from Cookie that Anika is in trouble.
At the hospital, Hakeem goes in to see Anika after convincing her mother that he's there to support her. In her room, Cookie tells them that Lucious is on the way and Anika's mother says Lucious isn't welcome there after he got her father to commit fraud for him in Season 1. When Lucious shows up, Hakeem talks to him and Lucious tells him he's calling off the dogs and will leave the two of them alone. He admires how Hakeem puts family before everything else.
After Lucious gives his story away to another publication, Harper gets her payback on Lucious by giving Andre pictures that show that his grandmother is still alive. Andre then leaves the fundraiser, while Cookie and Lucious speak in his absence. Cookie lets everyone know that at the America Sound Awards all of the members of the Lyon family are going to perform together.
Meanwhile, Laura goes to the hospital after Lucious calls her and the two make up. She agrees to once again to marry Hakeem as Anika recovers.
The Empire board decides to give the CEO position to both Lucious and Cookie after the fundraiser since they both work so well together. Both Lyons are shocked at the decision, but Lucious agrees it's a good idea. He then hugs his wife and tells her that he's got her back, although the look on his face shows he might have other plans up his sleeve.
Other Major Moments From Episode 15:
Jamal's ex-boyfriend Michael (Rafael de la Fuente) makes a comeback. Jamal still cares for his ex and it appears as though the two could possibly reunite in the future.
Jamal throws a surprise concert at a place he and Michael used to go to when they first started dating. The concert creates a much needed buzz for Jamal in his campaign to win song of the year.
Andre is slowly positioning himself to be Lucious' right-hand man once he gets control of the company again. However, will his plan back fire with there being two CEOs now?
© Copyright IBTimes 2023. All rights reserved.
FOLLOW MORE IBT NEWS ON THE BELOW CHANNELS