'Empire' Season 2 Spoilers: Executive Producer Teases 'Shocking' Finale That Will 'Change Everything'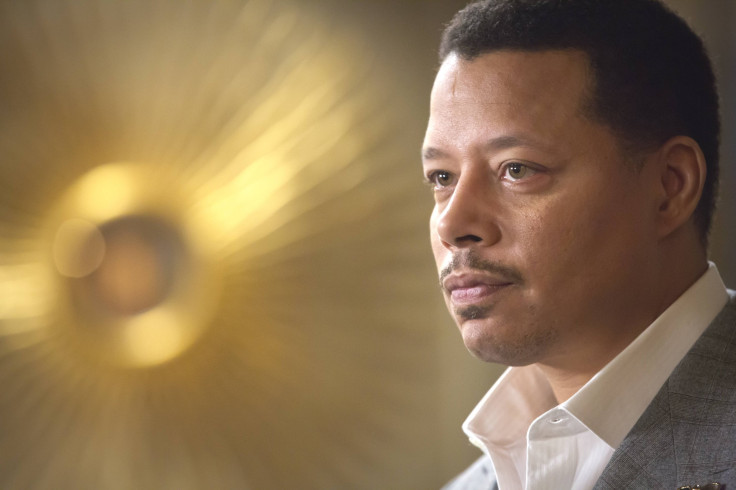 "Empire" always finds a way to throw a twist at fans. However, the biggest shock could be coming during the Season 2 finale on May 18. The episode is expected to be a game-changer that might be the final bow for a member of the Lyon family.
Executive producer Sanaa Hamri, who also directed the Season 2 finale, told TVLine that Lucious (Terrence Howard) and Jamal (Jussie Smollett) are going to continue to drift apart from one another as they compete for the American Sound Award for song of the year. However, that won't be what stands out the most in the last episode of Season 2.
"A very shocking thing happens, and it will change everything. It's twisted, delicious and thrilling. We're going to find out a lot of things — but not what people are expecting," Hamri teased.
When asked if someone will die, Hamri said "people drop like flies" in the world of "Empire," but wouldn't say much further other than she "couldn't believe what she was doing" when she was filming the finale.
The promo video for episode 15 started to tease the finale when a voiceover revealed that a Lyon "will fall" before the second season comes to a close. A gunshot is heard after the voiceover, and people are shown running away from a concert. Could the show really kill off a member of the Lyon family this season?
In addition to more family feuding and possible deaths, fans will also get the answer to the question of who pushed Rhonda (Kaitlin Doubleday) in the mid-season finale. In an interview with TVLine in March, Doubleday said when Rhonda realizes who pushed her, she will confront that person in "a very dynamic, scary, insane, crazy way." However, the identity of the person might not be who everyone thinks after it seemed like it was one character in particular, Anika (Grace Gealey).
"Then it changed for a bunch of episodes. There were a good five episodes we shot that I didn't know who pushed me. Then they [settled] on somebody [and] that's when she finally realizes, 'OK, it was this person," Doubleday dished.
Although "Empire" is only in its sophomore season, the show has set the bar high for season finales following last year's two-hour ending. The Season 1 finale featured Lucious' arrest, Andre (Trai Byers) and Rhonda killing Vernon (Malik Yoba) and Jamal getting left in charge of Empire.
Watch a promo for the next new episode of "Empire" below:
"Empire" Season 2 airs Wednesdays on Fox at 9 p.m. EDT. What kind of craziness do you think will play out in the "Empire" Season 2 finale? Soundoff in the comments section below!
© Copyright IBTimes 2023. All rights reserved.
FOLLOW MORE IBT NEWS ON THE BELOW CHANNELS