'Empire' Season 2 Spoilers: Xzibit To Play Key Figure From Lucious And Cookie's Past In Finale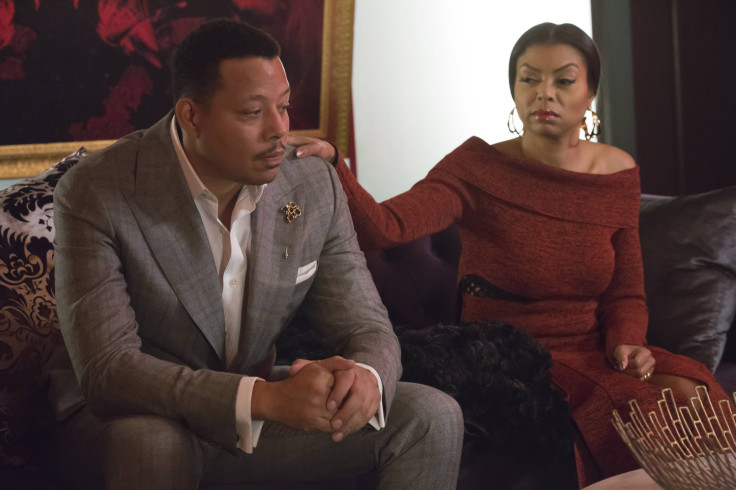 Lucious and Cookie are slowly starting to get back together on Fox's "Empire" Season 2. Soon the two exes may not have a choice, especially when their past comes back to haunt them in the upcoming finale. Xzibit will guest star and his character will be someone the Lyons are going to have to deal with moving forward.
In an interview with Entertainment Weekly, showrunner Ilene Chaiken said before Season 2 wraps up the skeletons in Lucious (Terrence Howard) and Cookie's (Taraji P. Henson) closest are going to start to come to light. Other events are also going to happen that could bring the former couple closer than ever.
"By the time we get to the finale, there's going to be a very deep connection. They're going have gone through a couple more major events that are both shaking and, at the same time, unifying," Chaiken dished.
A character named Shine Johnson (Xzibit) will soon make his debut on the show and he could cause some serious waves. Lucious murdered Shine's son, and Chaiken said he is expected to be "a big part of the story" going forward into Season 3.
Earlier this week, executive producer Sanaa Hamri teased the Season 2 finale to TVLine and said it could be a real game-changer. When she was asked if someone could die in the episode, she said "people drop like flies" in the world of "Empire."
"Very shocking thing happens, and it will change everything. It's twisted, delicious and thrilling. We're going to find out a lot of things — but not what people are expecting," Hamri said.
"Empire" may have already started to hint at things to come on the drama. Cookie is not comfortable with the fact that Lucious took in Frank Gathers' (Chris Rock) daughter Freda Gatz (Bre-Z) after Lucious had him killed in prison. Cookie is worried about the safety of her three sons if Freda was to find out what the Lyons did to her family. Could Freda take out a member of the Lyons to end Season 2 or be involved with Johnson?
The "Empire" Season 2 finale will air Wednesday, May 18, on Fox at 9 p.m. EDT. What do you think will happen in the finale? Sound off in the comments section below!
© Copyright IBTimes 2023. All rights reserved.
FOLLOW MORE IBT NEWS ON THE BELOW CHANNELS