'Empire' Spoilers: 7 Things To Know Before The Jan. 7 Series Premiere On Fox [VIDEO]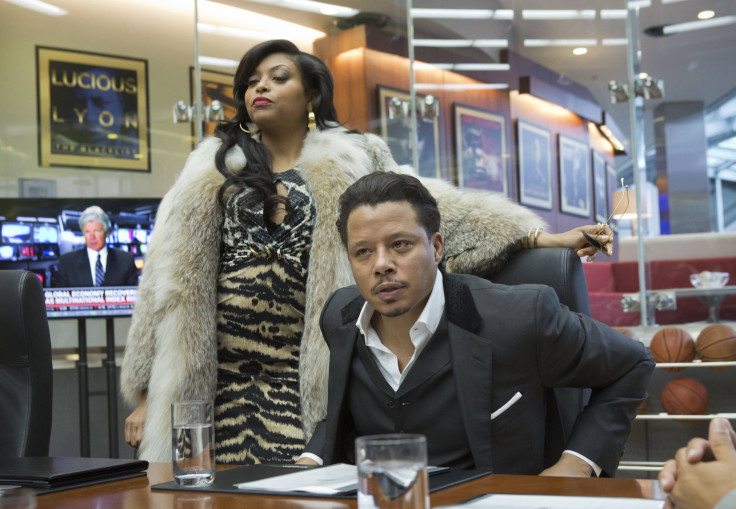 There are quite a few new shows coming in 2015, but few are causing as much buzz as "Empire." The Fox drama debuts Wednesday and tells the story of a power struggle for control of a major hip-hop label. With a sensational cast, an epic story and some world-class talent behind the camera, fans should expect "Empire" to be one of the biggest new shows of the new year.
Here are seven things fans need to know before the premiere of "Empire":
1. Pilot Synopsis
In the "Empire" pilot, fans will meet Luscious Lyon (Terrence Howard) the music mogul in charge of Empire, a label that has dominated the hip-hop industry for years. But Lyons will be diagnosed with a disease, leaving him with only three years to figure out whose hands he will leave the company to when he's gone. Lyons must choose among his three sons, Andre (Trai Bryers), Jamal (Jussie Smollett) and Hakeem (Bryshere Gray). Things will get more complicated, though, when Lyons' ex-wife, Cookie (Taraji P. Henson), gets out of prison and shows up to claim a share of the company.
2. Episode Titles
Check out the episode titles for the first 11 episodes of "Empire":
Episode 1 – "Pilot"
Episode 2 – "The Outspoken King"
Episode 3 – "The Devil Quotes Scripture"
Episode 4 – "False Imposition"
Episode 5 – "Dangerous Bonds"
Episode 6 – "Out, Damned Spot"
Episode 7 – "Our Dancing Days"
Episode 8 – "The Lyon's Roar"
Episode 9 – "Under the Breach"
Episode 10 – "Sins of the Father"
Episode 11 – "Die But Once"
3. Oscar-Caliber Leads
There is no bigger reason to watch "Empire" than the two leads. Both Howard, who plays the Empire patriarch Luscious Lyons, and Henderson, who plays his greedy ex-wife, Cookie, are former Oscar nominees, and their performances elevate the series to can't-miss television.
4. Guest Stars
How about a few more Oscar nominees to round out the show's guest-star list? Gabourey Sidibe, who was nominated for 2009's "Precious," guests in the first season as a girl named Becky, Luscious' assistant, while Cuba Gooding Jr., who won an Oscar in 1996 for "Jerry Maguire," guests as a character named Puma. Model Naomi Campbell and singer Macy Gray will also make appearances in the first season.
5. Courtney Love
Musician and actress Courtney Love has a recurring role throughout the first season. Love will play Elle Dallas, an artist signed to Luscious' Empire label.
6. Lee Daniels
Lee Daniels is the main creative force behind "Empire." The director and producer of "The Butler" and "Precious" produced, directed and wrote the pilot for the new series.
7. Trailer
Watch the trailer for the premiere of "Empire" on Fox here:
"Empire" premieres on Fox Wednesday night at 9 p.m. EST.
Are you excited for "Empire"? Tweet your thoughts to @Ja9GarofaloTV.
© Copyright IBTimes 2022. All rights reserved.
FOLLOW MORE IBT NEWS ON THE BELOW CHANNELS