End Of The EPA? Trump Administration Considers Crippling Cuts To Environmental Protection Agency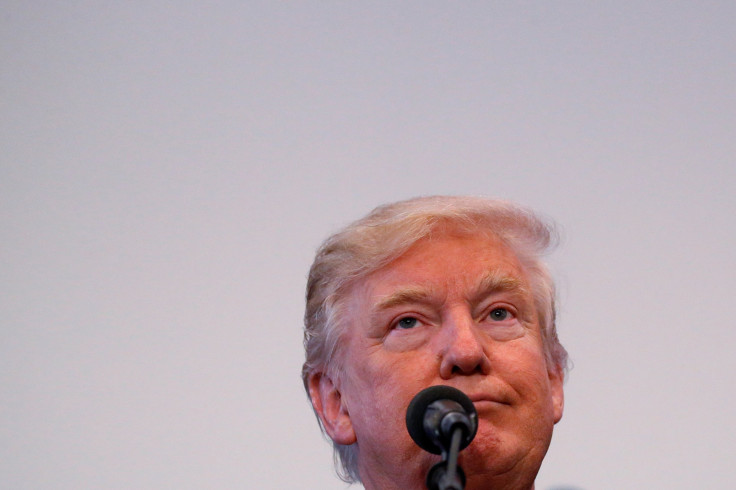 The Environmental Protection Agency has already braced itself for $2 billion in budget cuts and a loss of 3,000 employees. But more painful cuts may be coming, Axios reported Wednesday afternoon, as President Donald Trump's administration was discussing possible further reductions to the EPA.
"They [the EPA career employees] just have to deal with it, because this was coming," an anonymous source told Axios.
Read: Is The Republican Anti-Climate Change Agenda Killing Potential Employment Opportunities?
On the campaign trail last year, Trump spoke about streamlining government by cutting as much of the budgets for federal agencies as possible. And since taking office, Trump has seemed to focus his efforts on EPA as a sort of testing ground — hit it hard and use it as a case study on slashing regulations and budgets for other federal agencies.
The decision to focus on the EPA was no accident, either. Trump is a vocal climate change skeptic, once tweeting that climate change was a hoax invented by the Chinese, despite the fact that the vast majority of scientists believe climate change to be a real and worrying phenomenon.
Read: After Gag Orders And Freezes, What's Going On At The Environmental Protection Agency?
"We are going to get rid of (the EPA) in almost every form," Trump said at a Republican primary debate last March. "We're going to have little tidbits left, but we're going to take a tremendous amount out."
After Trump was elected, he nominated Scott Pruitt — the former attorney general of Oklahoma and climate change skeptic who has sued the EPA over its regulations — to head the agency in December. Pruitt's nomination, along with Trump's remarks about the nomination, were sounded major warning bells for the agency.
"For too long, the Environmental Protection Agency has spent taxpayer dollars on an out-of-control anti-energy agenda that has destroyed millions of jobs, while also undermining our incredible farmers and many other businesses and industries at every turn," Trump said in the December statement.
And it seems Trump's goals curbing the EPA's regulations and slashing its budget could coming to fruition soon, spelling big trouble for climate change activists.
"He has confirmed our worst fears that he is going to be a president who equates corporate profits with public interests," Lena Moffitt, director of the Sierra Club's Beyond Dirty Fuels, said in January. "And at the same time, he is doubling down on these dirty energy technologies of the past that are going to take our country in exactly the wrong direction."
© Copyright IBTimes 2023. All rights reserved.