'Engage Kiss' Episode 7 Live Stream Details: How To Watch Online, Spoilers
KEY POINTS
"Engage Kiss" Episode 7 is airing Saturday
The anime is based on the original story called "Bayron City Express"
The episode will stream on Crunchyroll
The true identity of the mysterious nun is set to be unveiled in "Engage Kiss" Episode 7.
The official website has released the synopsis and spoiler stills of the upcoming episode. The nun named Sharon is part of the world's largest group of exorcists.
However, her front is that of a nun of an organization named Celestial Abbey, which promotes philanthropy. Sharon, who appeared in Bayron City, is one of the most dangerous beings.
She is one of 12 exorcists known to be ruthless when executing missions. With the arrival of Sharon, the emergence of a new power could shake the structure surrounding the Demon Hazards.
The new episode is set to reveal why Sharon infiltrated Bayron City by herself. Will she work with Ayano and the rest of the gang?
In the meantime, Kisara tells Ayano about the events in the snowy mountains that caused problems between them.
"Kisara keeps her distance from Shu's apartment since she saw the memories of Shu and Ayano's time in the warehouse. Reversely, happy for Kisara's absence, Ayano takes good care of Shu as she relishes feeling like they are lovers. Kisara, who checks out the situation via social media, is getting increasingly more annoyed," reads the official synopsis of Episode 6.
"But behind the scenes of this love triangle is a storm of violence that blows into Bayron City. Just who is his blonde beauty wearing who appears out of nowhere wearing a nun's habit? And what is her goal as she repeatedly commits senseless acts of brutality by invading scene after scene of Demon Hazards?" it continues.
The series is based on the original story titled "Bayron City Express." The anime is directed by Tomonari Tanaka and the series structure and scripts are handled by Fumiaki Maruto.
The opening theme song is titled "Dare-Kare Scramble" and is performed by halca. The ending theme song is "Renai-No" by Akari Nanawo.
"Engage Kiss" Episode 7 is slated to air Saturday. Fans in the U.S. can watch the episode online on Crunchyroll. The episode will live stream in Japanese with English subtitles.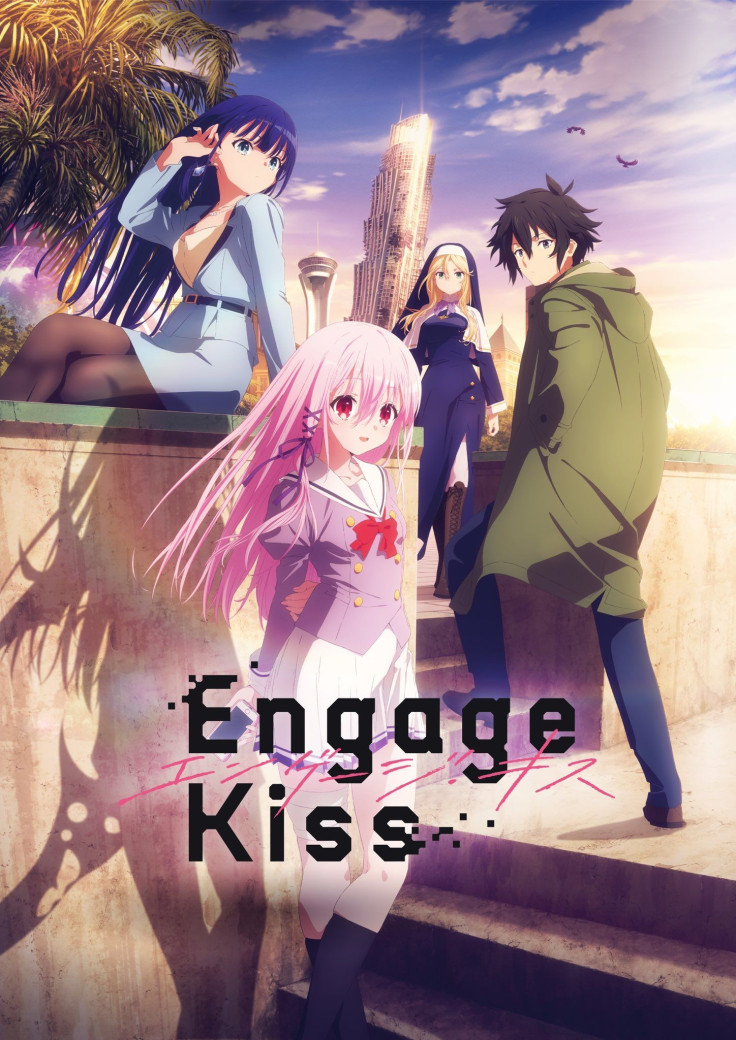 © Copyright IBTimes 2023. All rights reserved.