Enter Digital Artwork In Sports: Patrik Schick Presented With NFT Trophy For UEFA EURO 2020
KEY POINTS
Patrik Schick was honored with the Goal of the Tournament award
The soccer industry has adopted a pro-NFT stance
NFT artwork was designed by a prominent Russian artist Pokras Lampas
Patrik Schick has been awarded the first non-fungible token (NFT) Trophy for UEFA EURO 2020 for the goal of the tournament. The NFT Trophy was presented to Schick by Gazprom, the official partner of the tournament. This represents the gradual transition of traditional object-based awards to a new world of digital artwork ceremonies.
Schick, the forward player for the Czech Republic national team and also for the Bundesliga club, Bayer Leverkusen, has bagged several other awards including the Czech Talent of the Year 2016.
The player expressed his sentiments after receiving the award, "I am very proud to be the first in the history of football to receive this kind of trophy. To be honest, I have never seen something like this before."
The NFT trophy was designed by a renowned Russian artist named Pokras Lampas, a calligraphy futurist. This development made history in the world of blockchain-based assets as well as the football industry.
"I found my inspiration in the idea of the project, with the common nine values we share with Gazprom and the "Football for Friendship" Programme. These values, as well as football itself, unite people all over the world," Lampas told PR Newswire.
The NFT trophy consists of 432 soccer balls containing the name of the Championship, the partner Gazprom and the company's initiative of "Football for Friendship."
Physical concept of awards will now cease to exist
Schick was honored with this one-of-a-kind artwork, indicating that the soccer industry has adopted a pro-NFT stance. Lampas confirmed this initiative in the months of May-June.
The award ceremony of UEFA 2020 marked the beginning of a new era in the world of soccer. Honoring the best of the best with object-based artworks will soon fade away as blockchain-based NFT artworks will add more value to the efforts of the award winners like Schick.
As Gazprom was confirmed to be the partner for 2020 UEFA as well as the 2024 UEFA tournaments, similar outcomes are expected on a larger scale in the near future. The NFT industry continues to blossom as Schick now owns an extremely treasured piece of art in the history of the soccer industry.
This value of unique NFT tokens which cannot be minted and only exist as one single piece will revolutionize the award ceremonies. Exclusive NFT pieces have gone as high as $69 million in auctions and it is believed that this is just a glimpse to the future of the NFT industry.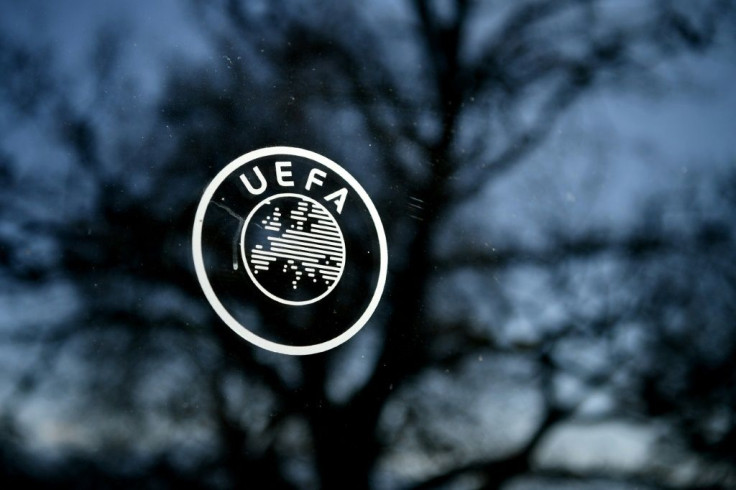 © Copyright IBTimes 2023. All rights reserved.