Entire Arizona Family Is Transgender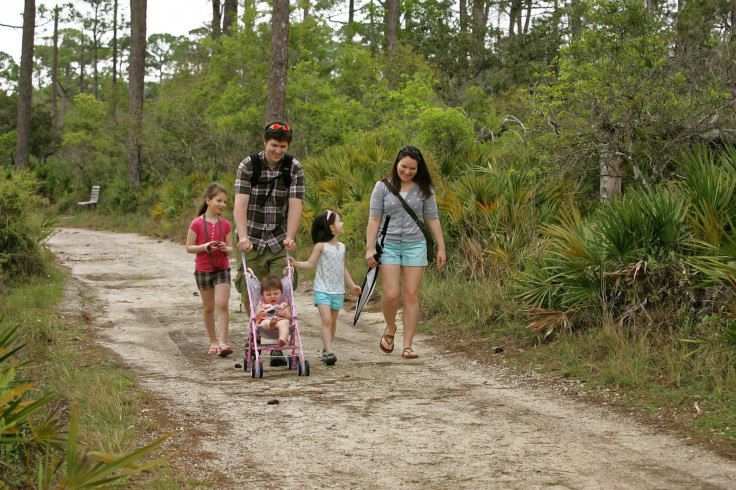 Every member of an Arizona family has undergone a transgender transformation, with the father identifying as a woman, the fiancee identifying as a man and the two children also having swapped genders since birth.
Daniel Harrott, of Queen Creek, Arizona, lived most of his life as a woman and fiancee, Shirley Austin, was born a man but has been living as a woman, KJZZ-TV reports. Harrott's two children, Mason, 11, and 13 year-old Joshua have also both switched sexes within recent years. Mason is living as a boy but was assigned to be a woman at birth. Joshua's birth sex was assigned male but she says she's long known she's more comfortable as a female.
Austin describes the entire family as being in "transition."
"It feels like you're getting to live for the first time," he said. "And my children are getting to be who they've always wanted to be."
Daniel Harrott told KJZZ-TV transgender individuals have been members of the family for generations, with his grandmother's sister being described by other members of the family at the time as a "cross-dresser." Daniel's mother was raised to dress "feminine" by her grandmother who was concerned over her own sister's transvestite behavior.
Harrott and Austin both say they are trying to teach their children about "traditional" gender roles despite Mason and Joshua both going through gender transitions themselves.
"Of course my mother just gave that same lesson: 'This is not OK. You must be a girl. This is who you were born to be," Harrott said.
Despite previously getting married to a man and giving birth to two children, Harrott says he never felt comfortable in makeup or women's clothes and wasn't introduced to the word "transgender" until a few years ago when Joshua was unable to join the Girl Scouts after being raised as a boy.
Harrott said that it was the children who led the way on the family's collective gender transitions. Soon after being introduced to the term "transgender," Joshua came out as a trans girl and Mason came out as a trans boy. In order to live his "authentic self" as well, Harrott got a haircut and began shopping in the men's section of clothing stores.
"And when I finally looked it up, and I realized, 'Oh my gosh, they're trans, and I know it's true – because I am, too, and it's been my whole life,'" Harrott said.
Harrott told KJZZ that everyone in the family are actually 'very traditional' people, who really see each other."
© Copyright IBTimes 2023. All rights reserved.