The Entrepreneurial Mindset: Lessons Learned from Alexander 'Sasha' Galitsky's Career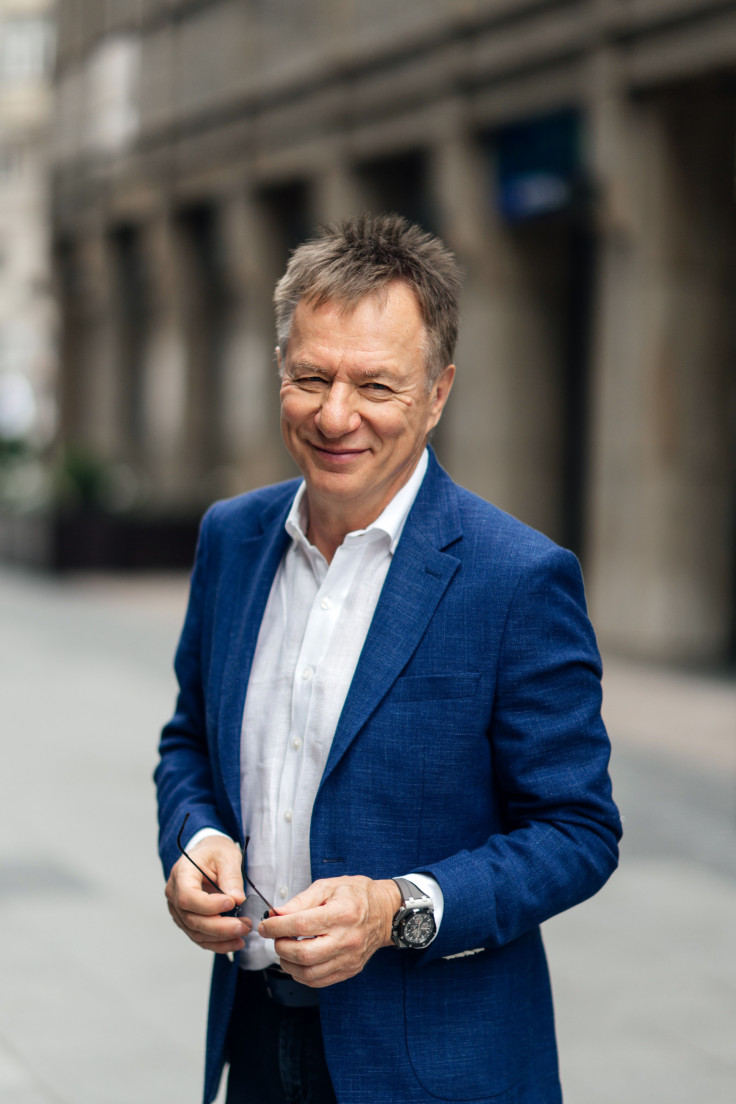 Alexander "Sasha" Galitsky is anything but your typical tech mogul. Once a Soviet space defense scientist, he also co-founded a visionary venture fund, Almaz Capital, with deals of Yandex (IPO NASDAQ), QIK (sold to Skype), Sensity Systems (sold to Verizon Communications), Acumatica (sold to EQT) and others. Additionally, Galitsky has authored over 100 publications and 30 patents.
Clearly, Galitsky has built an extraordinary career as a scientist, entrepreneur and venture capitalist. But how did Galitsky accomplish all of this? Any single one of these feats would have been a tremendous accomplishment in its own right. It all starts with mindset, and for Galitsky, it was his steadfast belief in the transformative ability of technology to profoundly change lives.
The power of passion
From an early age, Galitsky was filled with curiosity and a deep love for science and technology, even though he grew up in a difficult environment during the height of the Soviet Union. Despite limited resources, he took it upon himself to educate and satisfy his thirst for knowledge by immersing himself in theoretical physics and computer calculations. This ultimately culminated with him receiving a PhD from the Moscow Institute of Electronic Technology. Later, Galitsky led 400 employees at ELVIS, the leading scientific and technical center in the Soviet Union. And when the Soviet Union fell, new doors opened for Galitsky as the west sought out Soviet talent.
Galitsky's years of dedication to envision the potential of technology and tell captivating stories about it caught the attention of Sun Microsystems. Propelled by the idea of sharing soviet technological developments with the west, Galitsky and his colleagues were rewarded with 200 green cards to relocate to the U.S. By simply being curious and having a deep love for the sciences, Galitsky went from a curious boy in the Soviet Union to being an integral partner of Sun Microsystems and the U.S. government. This phase of his life highlights how crucial it is to possess a passion for one's field and a determination to overcome obstacles and seize opportunities in the face of challenges.
The spirit of entrepreneurship
Galitsky embarked on a chapter filled with successful ventures and groundbreaking innovations. He co-founded ELVIS+, a successor to his previous company, which spearheaded pioneering technologies, including creating the world's first Wi-Fi module for laptops. This bold move exemplifies Galitsky's domineering spirit, and his ability to identify emerging technologies, maximize their potential and transform them into reality.
The partnership with Sun Microsystems and the creation of ELVIS+ demonstrates the importance of building alliances in the world of entrepreneurship. Galitsky's willingness to collaborate and form partnerships with industry leaders played a role in the success of his ventures.
The determination of an innovator
Like the start of his journey, Galitsky continued to encounter countless challenges and uncertainties. However, this is where his determination as an innovator continued to shine through. Despite facing a lack of demand for their transmitter in the early 1990s, ELVIS+ managed to adapt and successfully sell its wireless technology to the U.S. government. This ability to adjust and remain flexible in response to changing market dynamics is a characteristic of highly successful entrepreneurs.
Moreover, Galitsky's subsequent endeavors, such as TrustWorks and EzWim, further highlight his dedication to developing solutions and products that address real world challenges.
Leading the way in venture capital
Galitsky's entrepreneurial journey reached its pinnacle with the establishment of Almaz Capital--a venture fund that invests in early stage technology companies with capital models. This venture exemplifies Galitsky's thinking and his commitment to supporting and nurturing startups with transformative potential.
As the Managing Partner of Almaz Capital, Galitsky's leadership and investment strategies have resulted in deals establishing the fund as a significant player in the technology investment landscape. His ability to spot groundbreaking technologies and his willingness to invest in startups highlight the importance of taking calculated risks on the path to success.
The makings of a journey
Galitsky's career stands as evidence of how passion, entrepreneurial vision, resilience and generosity can drive one's journey. Starting from a space defense scientist to becoming a venture capitalist, Galitsky's experiences offer invaluable lessons for aspiring entrepreneurs.
His unwavering belief in technology's ability to transform industries, his nature when faced with challenges and his dedication towards nurturing disruptive startup ideas are all aspects of an entrepreneurial mindset that has propelled him towards extraordinary achievements.
By examining the journey of Galitsky, individuals looking to venture into the realms of technology, innovation, and venture capital can acquire powerful insights. Moreover, they can also embrace the significance of philanthropy and making a difference in society. Galitsky's narrative serves as a testament that with the right mindset and an unwavering passion, any aspiring entrepreneur holds the potential to leave an enduring mark on our world.