Erika Jayne Misses Lisa Rinna On 'RHOBH' But Says New Season Is 'Great'
KEY POINTS
Erika Jayne attended the Billboard Women in Music awards gala
Jayne said she missed Lisa Rinna on "RHOBH," but the show must go on
She said she has been with her co-stars three times, and it's good so far
Erika Jayne got candid about filming "The Real Housewives of Beverly Hills" without her friend, Lisa Rinna.
Jayne walked the carpet at this year's Billboard Women in Music awards gala in Los Angeles Wednesday. She was joined by her attorney, Dina LaPolt. She spoke with Entertainment Tonight about the new "RHOBH" without Rinna.
"You know, I miss my friend. I do. But I know that she's off doing great things," Jayne told ET. "She's going to be missed."
Despite Rinna's departure from the show, Jayne expects a "great season."
"But hey, the show goes on, and we're going to have a great season," she added. "We've been together as a group three times, and so far, so good."
The production of the new season is still underway. According to the singer, she is "having a good time" and was thrilled to be at the event.
Rinna announced her exit from the reality show in January. She said she enjoyed filming but hated "RHOBH" Season 12, her final season.
"I love filming. Filming's fun. What is not so fun is the airing of the show," she told Interview magazine. "Once [the season] goes out into the universe, that I don't love, because it takes on a life of its own. When filming, you have your drama, but it's contained in a sense. And once it goes out, you get opinions and all the stuff that goes on, that's the part I don't like."
"I f--king hated this year. For a lot of reasons," Rinna explained. "My mom died, we all know that. But that's not the biggest reason. The story just didn't get told as two-sidedly as I would've liked. How about that?"
When she announced her departure after eight seasons, Rinna said she was "grateful to everyone at Bravo." She also joked that "everything 'Housewives' has to go away for a while."
Meanwhile, Jayne was hopeful that her legal troubles — largely related to her estranged husband, Tom Girardi — would end soon. They were sued in 2020 for allegedly embezzling settlement funds meant to help the victims of the Lion Air Flight 610 crash. The embezzlement and fraud lawsuit against Jayne was dismissed in January 2022.
"[Ready] to stand in my own power for once," she said.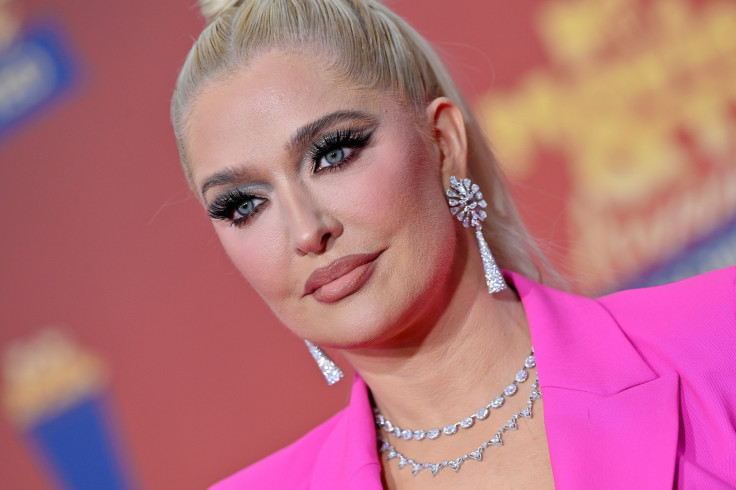 © Copyright IBTimes 2023. All rights reserved.