ESPN's Gerry Hamilton Tweets Pornhub Link; Video Reportedly Featured Krystal Boyd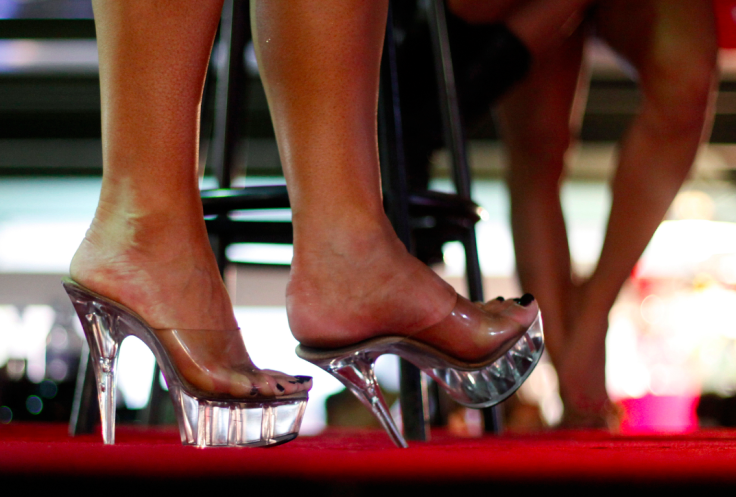 It's OK, Gerry Hamilton, copy and paste gets the best of everyone at some point -- except most people aren't ESPN's national recruiting analyst with nearly 15,000 followers. Hamilton meant to tweet out the stats for linebacker recruit Roquan Smith Wednesday, but he entered the link incorrectly. Instead of being brought to ESPN's college football recruiting page, netizens were sent to Pornhub -- the reigning adult site on the Internet.
A day later, Hamilton still has not issued a public apology. The link was fixed and now goes to the correct place, but the gaffe lives on. Screenshots of his flub were taken and the Pornhub HTML can be clearly seen. Some of his Twitter followers joked they'd rather see the Pornhub link. In fact, many are interested to know which adult video Hamilton originally shared.
Pornhub even got in on the joke and asked if Hamilton wanted a job for the day. "I heard you like Pornhub," the adult site wrote. "Want to switch jobs for a day?"
It seems the Internet may never know what video Hamilton originally tweeted, but some of Deadspin's readers claim to have found it. The 20-minute video is NSFW, of course, but appears to have the same characters as the link the ESPN recruiting analyst accidentally shared. The video from ExclusiveTeenPorn.com apparently stars porn actress Krystal Boyd. The clip has apparently gotten a boost in popularity, with some of Pornhub's recent commenters remarking "Gerry sent me here."
Follow me on Twitter @mariamzzarella
© Copyright IBTimes 2023. All rights reserved.