Etta James Funeral Held Saturday, Obama Sends Kind Note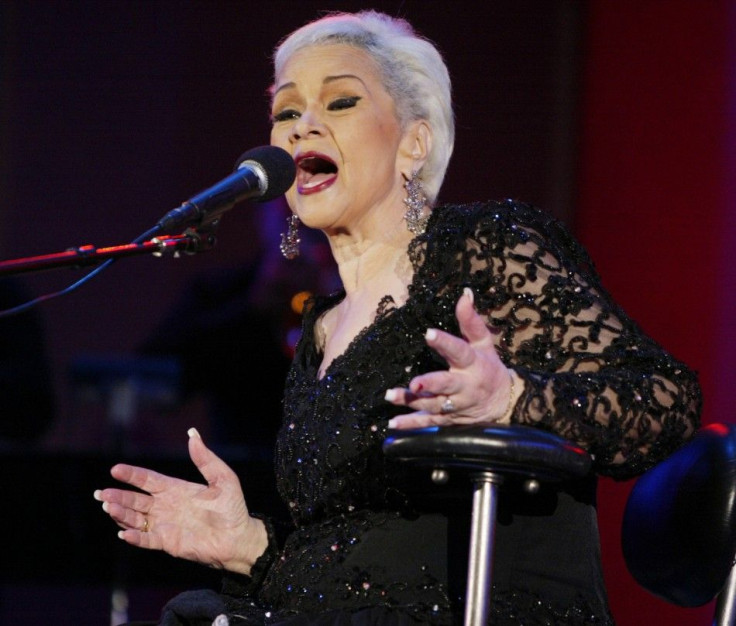 A funeral service for legendary singer Etta James was held on Saturday, in Southern California and presided over by the Rev. Al Sharpton who began the service by reading a note from President Barack Obama.
James died Jan. 20 at a Riverside hospital in California at the age of 73 from complications due to leukemia. She would have been 74 last Wednesday. James' fans bid her farewell on Friday, during a public viewing at the Inglewood Cemetery Mortuary.
According to CNN, mourners remembered James as an authentic voice whose vocal cut across all genres. That report also noted that Sharpton told family and friends at Greater Bethany Community Church City of Refuge in Gardena that Obama wrote that James will be remembered for her voice.
I know she will be sorely missed by all those who knew and loved her, the president's note stated, according to Sharpton.
James lit up the forefront of music in the 1960s and 1970s. She is best known for the hit At Last.
Sharpton said that James first developed her voice while singing gospel in a local Baptist church.
Etta James has given us too much to work with, Sharpton said, as reported by CNN. Etta James was for real. She was authentic.
I think it was her authenticity that was part of the charisma that drew people to her, Sharpton said. She really became a bridge of American culture that changed the culture of the world. It was Etta James that bridged rhythm and blues with rock and roll.
He addd that James helped break down the culture curtain of America before the Civil Rights Act of 1964.
She was able to get us to sing the same rhythms and melodies, Sharpton said.
The family has requested donations be sent to The Rhythm & Blues Foundation.
Etta James was born Jamesetta Hawkins in south Los Angeles. She was reportedly the daughter of a teen mother and an unknown father. James is survived by her husband and two sons.
© Copyright IBTimes 2023. All rights reserved.