'Euphoria' Star Chloe Cherry Reveals Why She Left Porn Industry: 'It Went So Well'
Chloe Cherry got real about why she ditched a burgeoning career in the porn industry.
The 25-year-old "Euphoria" actress appeared in the recent episode of Emily Ratajkowski's "High Low With Emrata" podcast, where she talked about switching careers at an important point in her life.
"I decided to stop just because of the fact that I know that you can only do it for so long in your life," Cherry said in the podcast episode Tuesday.
"And yes, I'm only 25. Like I have plenty time to do it, but I figured I would stop now while I'm ahead rather than wait until I age out of something," she added.
The actress, who plays the recurring character Faye in the hit HBO series, said she felt it was the right time to end her career in the adult film industry and focus her direction into her present work.
"I'd rather just kind of stop and put a cap in it and just tie it up in a nice bow and have that really awesome porn career that went really well rather than trying to do more with it. Like it went so well and now I'm at this other side of things that like having sex with me, it's not the same as doing porn," she explained.
The actress continued, "If I were to be put on a scene with somebody the girl or guy like they might be like, 'Holy s---, it's Chloe Cherry,' and like, I'm just not comfortable with being seen as the celebrity of porn stars like it's just with the nature of the industry with the way things work."
Faye's introduction on Season 2 of "Euphoria" earned positive reviews as fans celebrated her colorful fashion choices in the show that portray the cute trends of the early 2000s. Some people also made fun of her big lips and created various memes about it.
Still, Cherry loves what she is doing now and does not see herself returning to the porn industry.
"I feel like I would rather just put my time elsewhere and my time into other things and explore new things. I feel like acting like I could act when I'm in my 60s but like, I can't do porn when I'm that old," she said.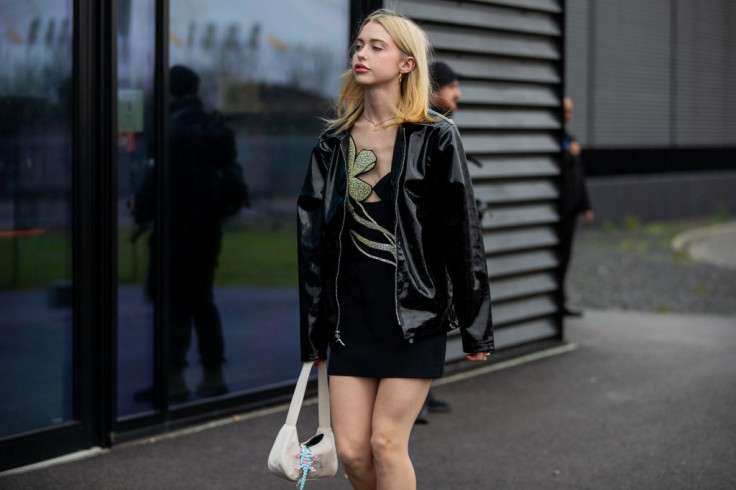 © Copyright IBTimes 2023. All rights reserved.