'Euphoria' Cast Members Talk About Season 2 Finale: 'It Was Painful'
"Euphoria" cast members including Zendaya, Jacob Elordi and Sydney Sweeney discussed the second season's finale episode, titled "All My Life, My Heart Has Yearned for a Thing I Cannot Name," which aired Sunday.
"There's a dark place that hits right in the middle of the season. And it was painful for everyone involved with making it. I know it was painful for me," Zendaya explained regarding her own character named Rue Bennett, ET reported.
"And I think it got to the point of, 'We can't leave her here. This can't be the end of her story. There has to be some hope at the end of this. Something beautiful at the end of all this pain,'" she added.
Zendaya further revealed that if "you root for her character and go through the painful moments, then there is some hope at the end."
Sweeney also opened up about her own character named Cassie, noting that she thought her character was "confident" and "had her sh-t together" but then the second season was like a slap in the face. "Cassie is not together. So, I have no idea what she's going to do next season," Sweeney said.
Elordi also talked about the second season's ending and said, it felt like the "end of days" adding, "It's madness."
The second season of the series premiered on Jan. 9 on the HBO Max platform.
Zendaya took to Instagram before the premiere and warned her fans that this series is only for "mature audiences," adding, "this season, maybe even more so than the last, is deeply emotional and deals with subject matter that can be triggering and difficult to watch."
The series revolves around a group of teenagers, who are struggling with finances, social media, drugs and love. The first season of the series dropped in August 2019 and the 25-year-old actress won an Emmy for Outstanding Lead Actress.
After the second season's finale, fans are speculating that the series will return with season 3. A fan also shared a motion poster of season 3 and suggested that it is slated to release in 2024.
However, no official announcement has been made yet.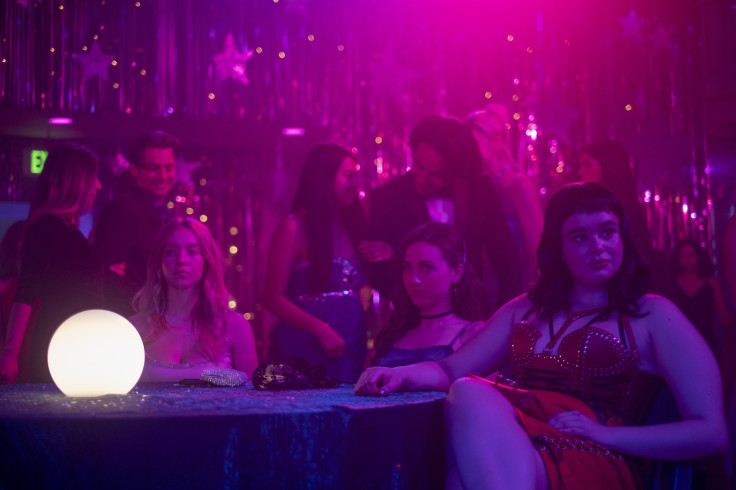 © Copyright IBTimes 2023. All rights reserved.