European Car Sales Spike In November, US Carmakers Gain As Volkswagen Flounders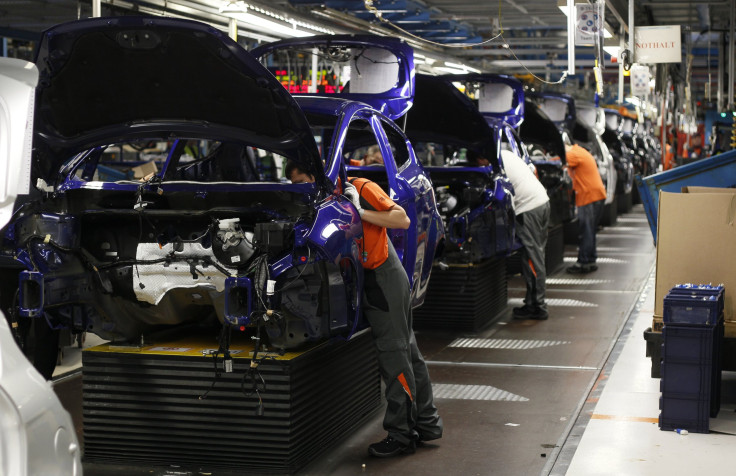 European car sales rose 13.7 percent in November -- its sharpest spike since June -- according to industry data released Tuesday. U.S. automobile brands in Europe registered strong gains as German carmaker Volkswagen continued to suffer due to subdued demand after the diesel emissions test-rigging scandal.
Registrations for new cars in November rose to 1.12 million from 989,758 cars the month before, marking the strongest increase since June when new-car sales rose 14.6 percent, the European Automobile Manufacturers' Association data showed.
"Incentives, exchange schemes to encourage car owners to trade in older vehicles, cheap oil, the weak euro, low interest rates and a robust cycle of new model launches are driving sales higher this year," Anil Valsan, global automotive analyst at Ernst & Young, told Reuters.
U.S. manufacturers Ford Motor and General Motors' Opel were among the biggest gainers last month, with new-car sales in Europe growing 21 percent and 18 percent, respectively. In comparison, Volkswagen had the smallest monthly percentage gain of 2.9 percent in new-car sales, though it remains the top carmaker by sales in Europe.
Combined market share of Volkswagen Group's sales shrunk to 24 percent as of Nov. 30 from 26.4 percent last year. The company said last week that worldwide sales of all of its 12 brands fell 2.2 percent in November.
"The Volkswagen Group and its brands are currently experiencing challenging times," Volkswagen CEO Matthias Müller said last week.
Over the 11 months of the year, European car sales rose 8.7 percent to 12.6 million vehicles, already beating the number sold in 2014, industry data showed. "Nevertheless, this result is only now reaching the levels registered in immediate post-crisis years," the industry trade body said in a statement.
"The car market is expected to remain on the growth track driven by the positive economic environment, low financing costs, low fuel prices, high discounts and some remaining pent-up demand," Valsan reportedly said. "However, growth is expected to be slower, with interest rates likely to edge up."
© Copyright IBTimes 2023. All rights reserved.