Eva Longoria Reveals Beloved Dog Jinxy Passed Away After Suffering A Stroke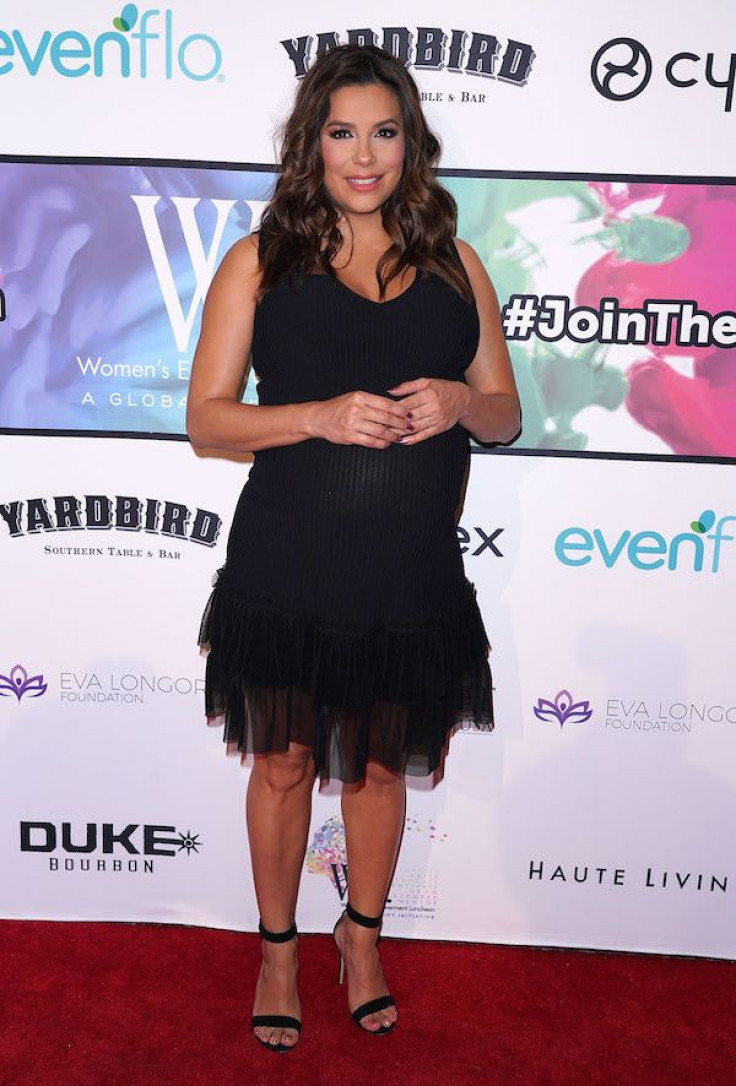 Eva Longoria is mourning the passing of her pet dog, Jinxy.
On Friday, the "Desperate Housewives" actress took to Instagram to reveal to her followers what happened to her beloved mutt on Thursday night. "So the day I've been dreading happened last night. JInxy passed away in my arms at the vet," she wrote as caption to a series of photos showing her cradling Jinxy through the years.
Longoria disclosed that her 15-year-old pet suffered a stroke. "He had a stroke that he just couldn't come back from. He was 15 years old (96 in dog years) and he filled those years with lots of love and laughter," she noted.
Longoria is currently pregnant with her first child with husband José Antonio "Pepe" Bastón. Before her pregnancy, she considered Jinxy as her baby. "He was my baby before this baby in my belly came along. I'm so sad but know that he's out of his suffering. Anyone who knew me, knew Jinxy. He will be missed by many. I love you Jinxy."
The passing of Longoria's dog comes just before her due date. The actress is currently in the final stretch of her pregnancy and she's expecting her baby boy to arrive any day now, according to ET Online.
The 43-year-old already started her maternity leave last month. Speaking of her time off, Longoria said she's excited to become a mom. "I can't wait to meet him. I want to know what he's like. I just want to kiss him. Finally the nursery is ready. That was, like, really stressing me out. Nursery is ready. Name, we have a final list," she said.
Longoria and Bastón, the president of Latin American media company Televisa started dating in 2013. They got engaged in December 2015 and tied the knot in May 2016. The actress then announced her pregnancy to People last December.
While this is the first time that Longoria is entering motherhood, it's not the same for Bastón. He already has three kids from his previous marriage with Natalia Esperón, namely: Natalia, 22, and twins Mariana and Jose, 14. The former couple also had a son named Sebastian, who passed away after birth in 2003, as per Daily Mail.
© Copyright IBTimes 2023. All rights reserved.