Everything Coming To Amazon Prime Video In September 2022
Amazon Prime Video is all set to add movies, series and some live sports on the streaming platform in September 2022. Here's a list of everything you can stream in the upcoming month.
First week
"Shattered" thriller drama, which was originally released in theaters earlier this year, will premiere on Prime Video on Sept. 1. The highly anticipated fantasy series, "The Lord of the Rings: The Rings of Power" is slated to release its first episode on Sept. 2.
Second week
If you love watching musical comedy, then check out "Aline," which is streaming from Sept. 9 onwards. You can also watch the documentary, "Flight/Risk" that will show the perspective of families that were affected after Boeing 737 Max planes crashed in 2018 and 2019.
Third week
Fans of live sports can enjoy "Thursday Night Football," which will stream on Sept. 15. Channing Tatum's "Dog," which was released in the theaters in February, is all set to stream on Prime Video from Sept. 16 onwards alongside "Firebird" and "The Outfit." Whereas, "Goodnight Mommy" is a Prime Video original flick that will drop on the same day.
Fourth week
You can watch a thriller movie "Heatwave" on Sept. 19 while the series "Prisma" will be available from Sept. 21 onwards. Horror thriller flick "Firestarter" is coming to Prime Video on Sept. 23 along with action-packed thriller, "Memory."
Fifth week
If you are fond of watching crime thrillers, then you should definitely watch "Ambulance," starring Jake Gyllenhaal, Eiza González and Yahya Abdul-Mateen II. It will be available on Prime Video from Sept. 30 onwards. You can also watch "My Best Friend's Exorcism" and "Jungle" on the same day. "Un Extraño Enemigo" series season 2 will also drop on Sept. 30.
Old movies coming to the platform
Amazon Prime Video will also become streaming hub for some popular old movies and series, including "American Beauty," all three installments of "The Expendables," "Fight Club," "How to Train Your Dragon," "Legally Blonde," "The Transporter" and "We're No Angels."
In case you have missed, here's a list of movies and series coming to Disney+ next month. If you are fond of watching Korean dramas on Netflix, then check out the list of upcoming K-dramas here.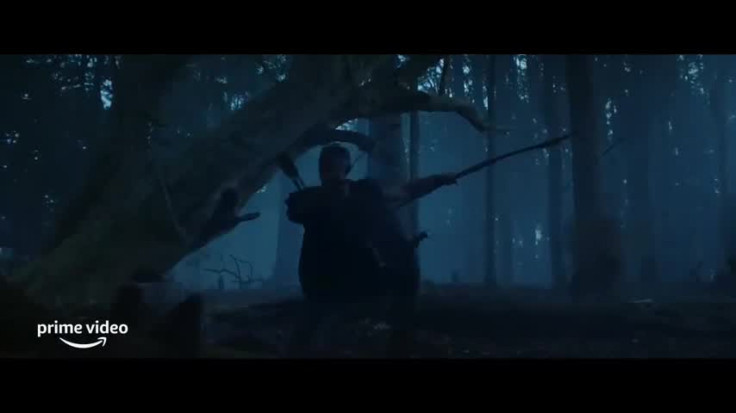 © Copyright IBTimes 2023. All rights reserved.