Ex-Chicago Police Superintendent Eddie Johnson's Former Driver Accuses Him Of Sexual Assault
KEY POINTS
Eddie Johnson was accused of "shockingly violent" sexual acts
Officer Cynthia Donald said the first assault occurred in December 2016
Johnson's attorney said his client "adamantly denies the allegations made by Donald"
A Chicago cop has accused former police superintendent Eddie Johnson of committing "shockingly violent" sexual acts and assaulting her.
Officer Cynthia Donald filed a lawsuit Wednesday claiming Johnson sexually harassed her repeatedly for three years, Chicago Tribune reported.
Donald claimed Johnson had arranged for her to be assigned as his driver in 2016. In the lawsuit, she stated Johnson had sexually assaulted her for the first time in the summer of the same year. She claimed she was forced into non-consensual oral sex in his office and after ejaculating on her, he allegedly said, "Now you know you belong to me."
According to CBS News, when Donald tried to refuse Johnson's advances, he would "throw tantrums" and use her wish to become a sergeant as leverage to force her to do sexual acts. Johnson allegedly said Donald "needed to stay on his good side" if she wanted the promotion and reminded her of the "list of favors" she owed him.
The lawsuit narrated multiple instances of forced oral sex and moments when he locked her in his office with the condition of performing sexual acts in exchange for being released. Donald also claimed the ex-cop sent her inappropriate photos and referred to her with "sexually derogatory names".
"My hope in coming forward publicly...is that other women who are also survivors of abuse and harassment by Superintendent Johnson and other male Chicago Police Department officers will have courage," said Donald.
It was also revealed she was with him the night of October 2019 when he allegedly lied to Mayor Lori Lightfoot after he was found asleep in his car near his home. However, Donald claimed she left hours earlier. Johnson was fired in December 2019.
The Office of the Inspector General had issued a report on the matter: "The superintendent drove a city vehicle while under the influence of alcohol, consumed alcohol before using a city vehicle, committed various traffic violations, allowed a supervisee to use a city vehicle after consuming alcohol, and made false public statements and a material omission regarding the incident."
Meanwhile, Johnson's attorney said his client "adamantly denies the allegations made by Donald". He released a statement saying the harassment incidents claimed by the victim never happened.
"The allegations of sexual assault and harassment made by Ms. Donald never happened. Her accusations are not only patently false, they are egregiously dehumanizing towards true victims who have truly suffered sexual assault and harassment in the workplace," Johnson said in the statement.
Donald has worked in the Chicago Police Department since 2006 and has received 22 honorable awards which include eight honorable mentions and one commendation.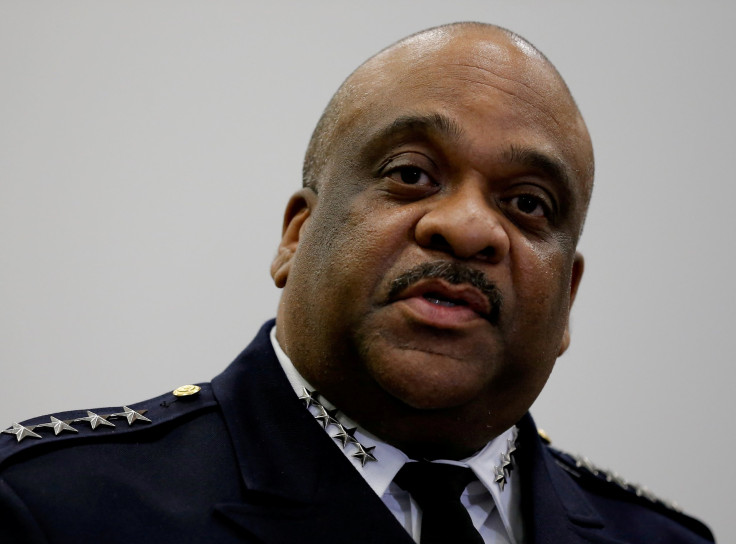 © Copyright IBTimes 2023. All rights reserved.