Ex-Deputy Gets 100-Year Sentence For Helping Wife Serve Semen-Laced Cupcakes To Kids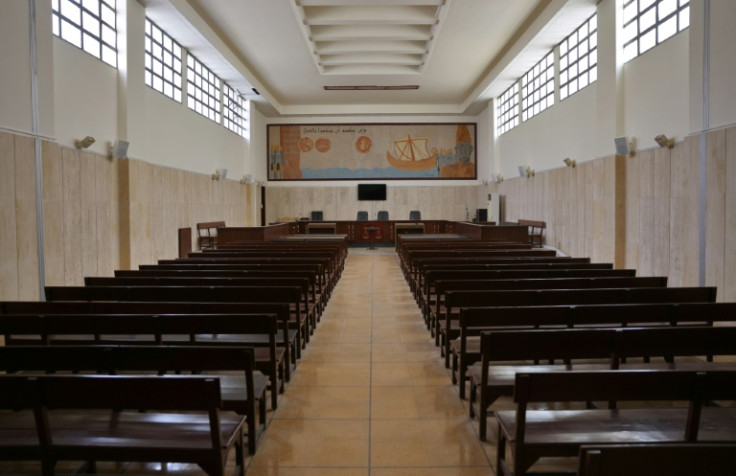 KEY POINTS
The former deputy pleaded guilty to rape, sexual battery of a child and video voyeurism, among other charges
His teacher wife fed her junior high school class cupcakes that included her husband's semen
The ex-deputy claimed that Jesus Christ has forgiven him for his crimes
A 47-year-old former sheriff's deputy in Louisiana has been handed a 100-year jail sentence after pleading guilty this week to several child sex crimes.
Dennis Wallace Perkins, a former deputy with the Livingston Parish Sheriff's Office, pleaded guilty Tuesday to one count of second-degree rape, two counts of sexual battery of a child, one count of video voyeurism and two counts of production of pornography involving children under the age of 13, Law&Crime reported, citing officials.
He also admitted to one count of mingling harmful substances, which stemmed from his then-wife, a teacher, putting his semen into cupcakes that she gave to students at Westside Junior High School in Livingston, Louisiana.
By pleading guilty, Perkins avoided a trial that would have forced young victims to testify and relive the traumatizing crimes, the local newspaper The Advocate reported.
Perkins originally faced more than 75 criminal charges when he was first arrested in 2019, but prosecutors agreed to drop the dozens of remaining counts in exchange for him agreeing to enter a guilty plea. He is also required to register as a sex offender for the remainder of his life.
"He not only waived any right to appeal, probation or parole and any attempt to avoid conviction, but Mr. Perkins also spared the victims from reliving his horrific crimes during trial," said Louisiana Attorney General Jeff Landry, whose office prosecuted the case, said in a statement.
Perkins' then-wife, 36-year-old Cynthia T. Perkins, was sentenced to 41 years in prison in February after pleading guilty to second-degree rape, production of child pornography and conspiracy of mingling harmful substances.
Cynthia admitted to using her then-husband's sperm to "season" cake batter served to students. She also admitted to helping her ex rape a minor between the ages of 9 and 10, and helping him film a bathing minor.
As part of her plea deal, 69 of the 72 charges against her were dropped. She also agreed to testify against Dennis had his trial moved forward.
During a court appearance, Dennis apologized to the community, his victims and his family and said he believes Jesus Christ has forgiven him.
"I would like to say I'm sorry. ... I spent more than three years living in a box. It's not about me. I just want to make the statement. Jesus Christ has forgiven me. I'm grateful for that. I hope and pray that anybody that this has affected would also find forgiveness and healing through Jesus Christ," he said.
One of the victims condemned Dennis' "sick, deplorable actions" in a victim statement read during the hearing.
"You will no longer have control over your victims anymore," she said. "I'm so thankful I don't have to sit in this courtroom with you or your attorney again. Have a nice life in prison."
Perkins and his wife were arrested in October 2019 after cops were tipped off by the National Center for Missing and Exploited Children. Responders found a photo of the couple naked with a child.
The former SWAT commander was fired from his job, while his wife, who taught English at Westside Junior High School, resigned. Cynthia filed for divorce from her husband and alleged that he had manipulated her into committing the crimes.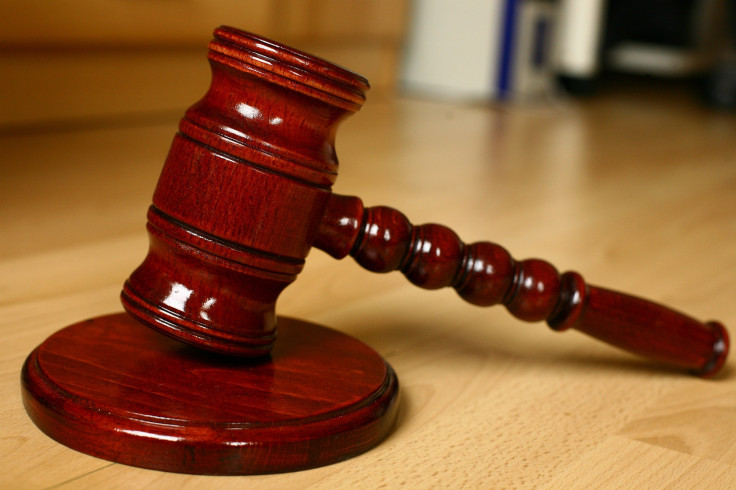 © Copyright IBTimes 2023. All rights reserved.