Ex-High School Coach Allegedly Sexually Assaulted Student, Sent Explicit Texts To Another
A former Pennsylvania teacher and women's soccer coach was arrested Tuesday after being accused of sexting two students and sexually assaulting one of them.
According to court records obtained by local news outlets, Christian Howard Willman, 39, of Coopersburg, was charged with sexual assault by a sports official, criminal solicitation to sexual assault by a sports official, sexual contact with a student on school grounds, corrupting minors and other offenses. The alleged offenses occurred between 2013 and 2018 when the accused was employed at the Palisades High School in Nockamixon Township, Bucks County.
"He was sending sexually-explicit messages back and forth with the students, soliciting them for sex and actually performing sexual acts on one of them," Assistant Bucks County District Attorney Kate Kohler said, 6ABC reported. "The conduct with the first victim occurred starting in 2013. The second victim in 2017 and continuing on for a couple of years. There may be other victims out there and I applaud these victims for coming forward, applaud their bravery."
One of the victims, with whom he started having inappropriate conversations via text messages in 2013, was a sophomore at the Palisades High School. The text interactions, which were sexual in nature, continued till August 2014, when it began to escalate. Pennsylvania State Police said Willman invited the victim to come to his house and consume alcohol around that time, adding that his wife and children were away from home at the time.
The victim told investigators that she understood from their conversations that the accused intended to engage in sexual activity with her if she went to his residence. It was not revealed if she accepted Willman's invitation or not.
The accused's inappropriate conversations with a second victim began in April 2017, when she too, was in the sophomore year at the high school. Till she reached her junior year, the second victim was sent sexually explicit messages by Willman via a social media app, in which he tried to solicit sex. In the spring of 2018, the student was sexually assaulted by him while both of them were alone inside the premises of the high school.
He was booked in the county jail, with bail set at $4 million.
Jeff Bryan, who was taught by Willman in the ninth grade, told NBC10 he and other students could not believe that the former teacher was capable of such behavior. "I was kind of shocked actually since he was a soccer coach," Bryan said. "He seemed like a decent enough teacher when I was there."
As investigators believe that there might be other students who were victimized by Willman, they requested anyone who had any information regarding his victims to call trooper Christopher M. Cleveland at 215-766-5030.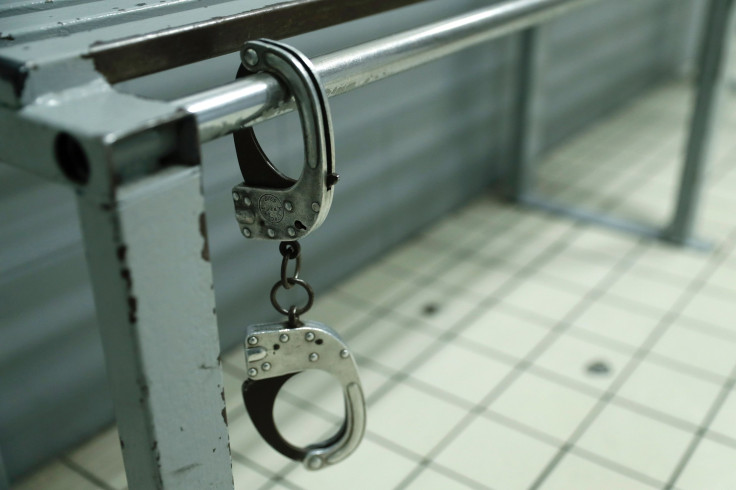 FOLLOW MORE IBT NEWS ON THE BELOW CHANNELS