Ex-Porn Star Mia Khalifa Donates $100K To Lebanese Red Cross After Glasses Auction Failure
KEY POINTS
Mia Khalifa is shelling out $100,000 as a donation to the Lebanese Red Cross
She said her eBay auction for her "infamous glasses" to benefit the victims of the Beirut explosion didn't work out
The bid for her glasses during the August auction reached $100,000
Ex-porn star Mia Khalifa is donating $100,000 to the Lebanese Red Cross out of her own pocket after the auction she put up on eBay for her infamous glasses "didn't work out."
Khalifa took to Instagram to give an update on the auction she held in August to benefit the victims of the devastating Beirut blast. The TikTok star admitted that it didn't work out as planned, revealing that she went through eight bidders before arriving at this conclusion.
"I've now made the decision to pull them off of eBay and still get the money to the Lebanese Red Cross but I'm going to be donating it myself," Khalifa said.
The former porn star said that she would be holding on to "these bad boys" and suggested that she would use the glasses to raise money for other causes in the future. Khalifa also apologized for her glasses auction's failure but maintained that the promised amount would still be given to the Lebanese Red Cross.
Khalifa also took the opportunity to urge her fans to donate if they can. For those who cannot donate, she suggested that they can just share resources to aid Lebanon, which was rocked with a massive explosion that killed hundreds and left thousands wounded in early August.
Khalifa went on to explain how dire the situation is in her home country.
"They are still struggling, still drowning, government still neglecting them. Citizens still fending for themselves and helping out who they can while they need help themselves," she said, before encouraging her fans to continue talking about Lebanon.
"I'm sorry it took this long, @lebaneseredcross, but this money is getting to you no matter what it does to my credit score," Khalifa wrote in the caption.
The social media influencer made sure to post proof that she sent $100,000 to the organization.
A few days after the Beirut explosion, Khalifa put up her infamous glasses for auction on eBay to benefit the Lebanese Red Cross and the victims of the blast. Within 12 hours, the bid reached nearly $100,000 and surpassed it hours later.
Aside from raising funds and awareness, Khalifa also lambasted Shakira, who is half-Lebanese, in August for the singer's silence regarding the Lebanon crisis.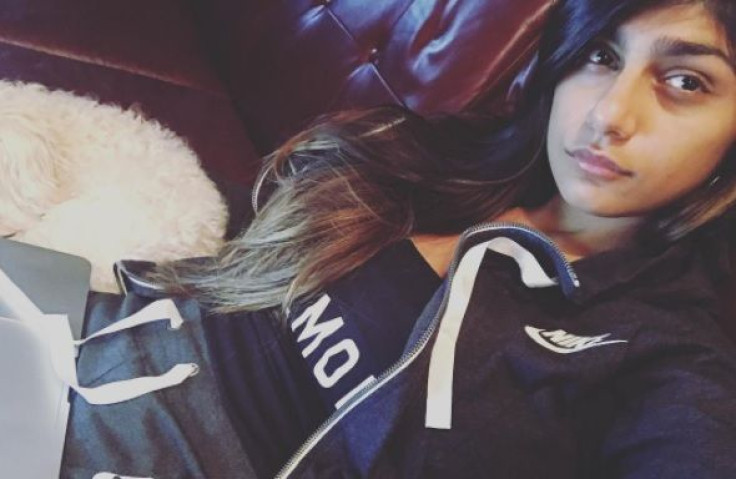 © Copyright IBTimes 2023. All rights reserved.
FOLLOW MORE IBT NEWS ON THE BELOW CHANNELS