Ex-Porn Star Mia Khalifa's 'Infamous' Glasses Get $100K Bid In Auction For Beirut
KEY POINTS
Mia Khalifa's "infamous" glasses are now at $100,000 less than 12 hours after her auction went live
Khalifa is putting some of her personal items up for auction to benefit Beirut explosion victims
She reached out to fans for help after the eBay page of the auction was taken down
Mia Khalifa has put her "infamous" glasses up for auction to raise funds for the Lebanese Red Cross after the massive explosion in Beirut, and the bid has risen to nearly $100,000 in less than 12 hours.
On Friday, Khalifa was blown away after learning that the price of her infamous glasses has climbed to $99,500. The amount is expected to rise even more as the bidding will remain open for a couple more days.
"AIWAAAAAA!!! We are almost at $100k in 11 hours!!!! The link is in my bio! LETS GET HALF A MILLION TO THE @lebaneseredcross BY NEXT WEEK!!" she wrote on Instagram.
"I'm raising the stakes every $20k, my retainer has officially been added and I'll be announcing later today what the new additions to the auction are," she continued. "If there are any brands out there who want to throw in some additional prizes to help the cause and raise the donations please reach out to me!!"
However, a few hours later, Khalifa posted a message on Instagram asking if someone had a contact at eBay and encouraging her followers to spam eBay for assistance after the auction was apparently taken down. She also said that the Lebanese government has rejected France's aid package and the people of Lebanon are "alone and in dire need of relief."
"I'm working on other creative ways to raise funds in the meantime," Khalifa said.
The social media star's followers appeared to have helped her out as Khalifa revealed in a follow-up post that her concerns immediately reached eBay.
"YOU GUYS!!!!! You spammed eBay enough to make them reach out; they've been telling individuals that too many people are DM'ing them, and that they need me to be the one to contact," she wrote. "I have now, and I will keep you updated on the outcome!! Let's get this auction live again!"
Meanwhile, several TikTokers have come after Khalifa's explanation about a viral Reddit threat that allegedly exposed her. The man behind the thread claimed to have known the ex-porn star since 2012 because she worked at a restaurant next to the club he managed.
The anonymous man shared that they dated and even lived together, but he later learned that Khalifa was married and had been sharing their intimate videos without his consent. He alleged that it was what Khalifa and her husband had planned and that he was her victim.
"We dated, never mentioned she was married or that she would cuck her then husband. She would send our intimate videos and pics to him as well as post online to tumblr and reddit its what they were into," he wrote.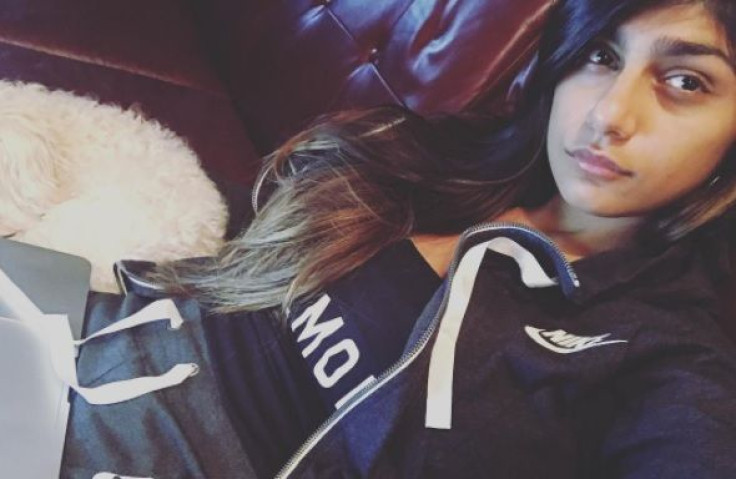 © Copyright IBTimes 2023. All rights reserved.
FOLLOW MORE IBT NEWS ON THE BELOW CHANNELS