Ex-Porn Star Mia Khalifa Reveals Reason She Hasn't Returned To Lebanon: 'Didn't Feel Safe'
KEY POINTS
Mia Khalifa has opened up about why she has not yet returned to her home country
The OnlyFans star admitted she was afraid to visit Lebanon after the controversy sparked by her hijab adult video
Khalifa previously revealed she received death threats because of the scene
Ex-porn star Mia Khalifa has opened up about her plans to visit Lebanon once the pandemic is over despite having been "verbally banned" from her home country.
Khalifa talked about her beloved country and the porn industry in an interview with Mouin Ali Jaber and Medea Azouri on the "Sarde (After Dinner)" podcast. The former porn star was asked if she wanted to come back to her home country, and Khalifa responded that she would return "as soon as I can."
"The only reason I haven't before is because I didn't feel safe going. I know that I have been verbally banned. I don't know if my name is actually at the airport but even having a few people say 'don't you dare ever come here, we'll kill you' that will scare anybody from going somewhere," Khalifa explained.
In a recent interview with Anthony Padilla, Khalifa also talked about receiving death threats over her controversial hijab porn video, particularly from "people who were so mad at me for putting on a hijab and making Muslims look bad."
However, Khalifa noticed that the discourse "has changed a little bit" and made her consider visiting Lebanon once more when travel restrictions have eased up.
"I want to go. I want to show my husband where I'm from," Khalifa said, adding that she had been to her beau's home country, Sweden.
The hosts talked about how there's a change in people's perception of Khalifa, who was once shunned by for doing porn in the past, after she used her voice and platform to spread awareness about the Lebanon explosions in August and to help the victims.
Khalifa, who also recently joined OnlyFans, has made an effort to raise funds for the relief activities of the Lebanese Red Cross following the Beirut explosion. The TikTok star auctioned off her "infamous" glasses and the lucky bidder secured the item for a whopping $104,000.
Khalifa also went on Cameo, offering to fulfill her fans' request for $300 or chat with them for $19.99. She said that all the money she makes from bookings on Cameo will go to the Lebanese Red Cross as well.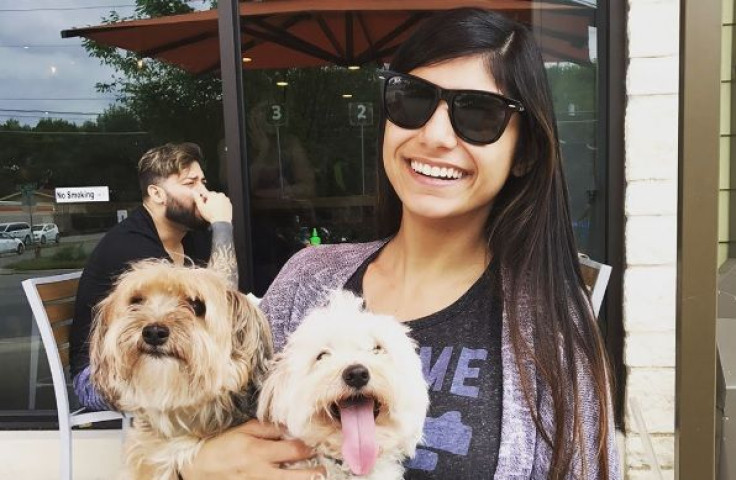 © Copyright IBTimes 2023. All rights reserved.