Ex-Porn Star Mia Khalifa Joins OnlyFans: Will She Release Nude Content?
KEY POINTS
Former porn star Mia Khalifa has joined OnlyFans but will only post "safe for work" content
She charges subscribers $11.99 a month for exclusive photos and videos
Khalifa hopes to take her "power" back and post only what makes her feel good on her OnlyFans
Ex-porn star Mia Khalifa is the latest celebrity to join OnlyFans, but fans shouldn't expect to see nude content on her page.
The 27-year-old social media star revealed the news via Instagram with a photo that showed Khalifa enjoying a box of sushi and her laptop in the background displaying her OnlyFans page.
"I have a full time job... as an accountant," she wrote in the caption.
For $11.99 a month, her subscribers will get exclusive access to her content. But while OnlyFans has become popular for its adult stars and content, Khalifa is not planning on sharing explicit photos and videos on the site.
"SFW [suitable for work] content, kinda," Khalifa's OnlyFans bio reads.
Khalifa also thanked fans for the warm welcome and support she received when she joined OnlyFans.
"THANK YOU SO F---ING MUCH for supporting me on this new and exciting platform. I am finally growing into my self-confidence in who I am and the decisions I make for me, and this is my way of being myself outside the perimeters of conventional social media," she said.
Although she won't be posting nude content on her OnlyFans page, Khalifa explained that she would be treating the platform like Instagram "without terms of service."
Khalifa, who previously said that she regrets ever entering the porn industry, alluded to her time as an adult performer, saying she is enjoying being able to put out the kind of content she wants to release.
"I want to take my power back and just post what I want and what makes me feel good, and I'm just so thankful that y'all are along for this wild ride," Khalifa wrote in a post on her OnlyFans. "This is all very new to me, I've never been on a platform as fan-facing, so any suggestions for improving my presence here is greatly appreciated!"
Khalifa previously accused adult company BangBros of pushing her content in response to her online tirades and uploading a porn video of her without her consent.
Khalifa, who left adult film industry in 2014, also discouraged others from following in her footsteps.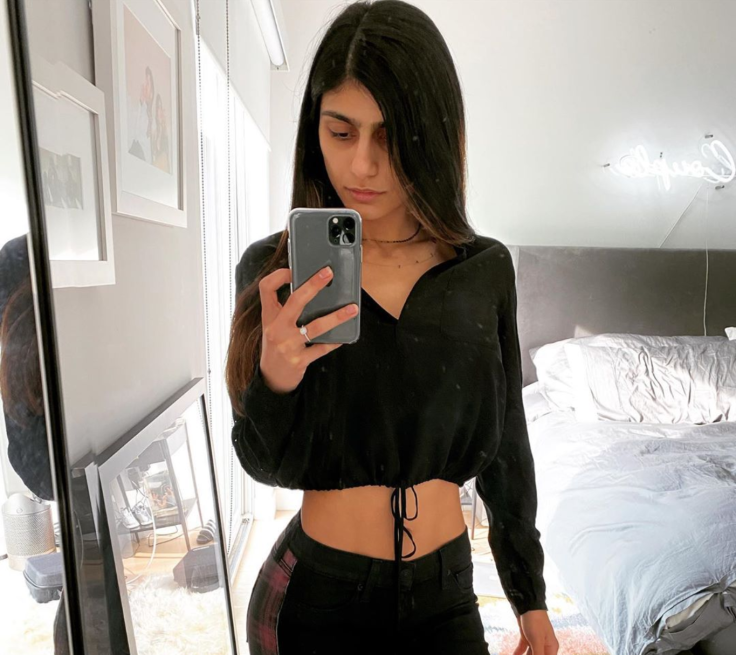 © Copyright IBTimes 2023. All rights reserved.