Ex-Porn Star Mia Khalifa Sacrifices Abs For 'Cute Nose' During Rhinoplasty Recovery
KEY POINTS
Mia Khalifa prioritized her nose over her abs in the past weeks
The ex-porn star halted her vigorous workout after getting a rhinoplasty
Khalifa was insecure of her nose and weight and she had low self-esteem in the past
Mia Khalifa, in her latest social media post revealed that she had to sacrifice her abs for a "cute nose" since she is yet to recover from rhinoplasty or nose job.
The ex-porn star took to Instagram and shared a photo of herself to show off her physique. In the snap, she's wearing a sports bra and put her abs on full display. In the post, she let her followers know that she had to stop her intense workout while recovering after getting a nose job.
"Had to sacrifice these abs for a cuter nose during recovery, but they'll be back @lucaspaul need you to kick my a-- again and @lagreeundergroundweho need you to re-open ASAP please," she wrote in the caption.
She also shared a video in her Instagram Story to show off her new nose after getting rhinoplasty. Khalifa looks very happy as she points at her new nose, zooms the camera to focus on it and smiles giddily.
Khalifa's nose is noticeably much smaller than before. A source told TMZ that the nose job was a long time coming for the former adult entertainer. Khalifa allegedly wanted it since she was 14 years old because her nose was one of her insecurities.
In a separate post on Instagram, Khalifa explained that she wanted to maintain her "strong middle eastern nose." However, she decided to get a rhinoplasty to soften it and make it more feminine.
Khalifa reportedly paid $15,000 for the Scarless Nose Rhinoplasty with celebrity plastic surgeon Dr. Deepak Dugar in Beverly Hills. In another post on social media, Khalifa announced her "nose reveal" and shared what she went through in the process.
"We also sat down and talked about what I wanted / what was realistic for me, and we both agreed @scarlessnose ™️ was the best option for me because I wanted to still look like myself, just with a softer more feminine version of my nose every day the swelling goes down more (and will continue to for the next year), but the results are already better than anything I could've imagined," she wrote.
In related news, Khalifa confessed that she was also insecure of her weight. In fact, her low self-esteem prompted her to join the porn industry because she received validation from the people working there.
"I think that the reason I went into it is because I had very low self-esteem," Khalifa said.
"When I started getting some validation from the people who were working there, I felt like I needed to do everything to hold on to that which is why I did it more than once like it wasn't just a one video thing."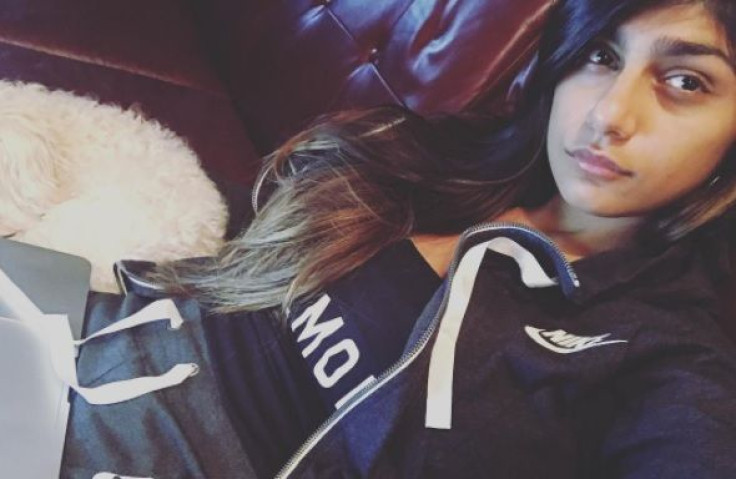 © Copyright IBTimes 2023. All rights reserved.