Ex-Security Prosecutor's Advice For Trump: 'If You Want To Die In Jail, Keep Talking'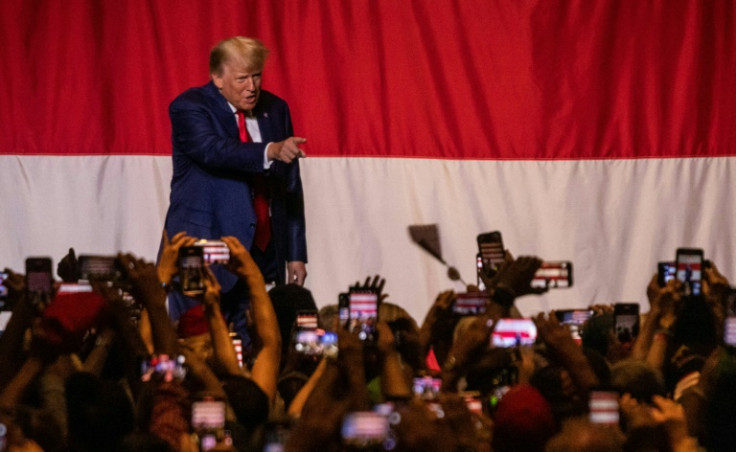 KEY POINTS
Joseph Ferguson said Trump may get an "acceptable resolution" to his legal troubles if he is more cautious in speaking out
Ferguson said if he were Trump's attorney, he would review every statement the ex-POTUS is going to make publicly
Trump faces 37 felony counts for his alleged mishandling of classified documents
A national security law expert has warned former President Donald Trump against constantly talking about his legal cases in public, saying that continuing to do so would have dire consequences for him.
Joseph Ferguson, a former national security prosecutor in the U.S. Attorney's Office for the Northern District of Illinois, told The Conversation's Naomi Schalit that if he were Trump's attorney, the first thing he would do is review every statement the former president is going to make about his cases publicly before he makes them.
"I'd tell him: If you want to die in jail, keep talking," Ferguson said of what he would advise Trump.
"But if you want to try to figure out a way that brings about an acceptable resolution – a plea deal that opens the door to a lighter jail sentence than what the guidelines threaten and, possibly, even no jail time – you need to turn it down or at least have it screened by your lawyers," he added.
Ferguson and another national security law expert, Thomas A. Durkin, who both teach national security law at Loyola University Chicago, also told the outlet that Trump's previous statements are being used as "evidence of intent" and that repeating them over and over again would only add to the admissible evidence against him.
"From now on, the repetition of them constitutes new admissible evidence. It's not like, 'Oh, I've already said it, so I might as well keep saying it,'" Ferguson said.
"That does not mean that he cannot offer the broad brush characterization, 'I'm being wronged. This is the weaponization of law enforcement and the justice system against me, and I will be vindicated,' however imprudent I might think that was. But anything that goes beyond that, and into the actual particulars, referencing the documents themselves, will just make it worse," the lawyer added.
Ferguson also told Schalit that the "extensive details" provided in Trump's 44-page federal indictment in his classified documents case are both "allegations that need to be proven" and things that "actually exist in proof, the proof that is to come."
"The government basically raises the bar when it provides this form of granularity," Ferguson said. "The federal government is a risk-averse enterprise when it comes to these matters, so nothing is put in the indictment unless it exists in actual fact."
Meanwhile, Durkin noted that Trump's lawyers have to "treat the allegations as true" as they defend him.
Trump faces 37 felony counts — 31 pertaining to the willful retention of national defense information and others relating to alleged conspiracy, obstruction and false statements — for allegations he improperly stored highly classified documents at his Mar-a-Lago estate in Florida and refused to turn them over to authorities after being asked to do so.
The former president could face 400 years of prison time and millions of dollars in fines if found guilty of the 37 charges in the indictment and if given the maximum penalty for each charge, according to the New York Post.
Trump called the indictment "the greatest witch hunt" and "election interference" to prevent him from winning the White House again.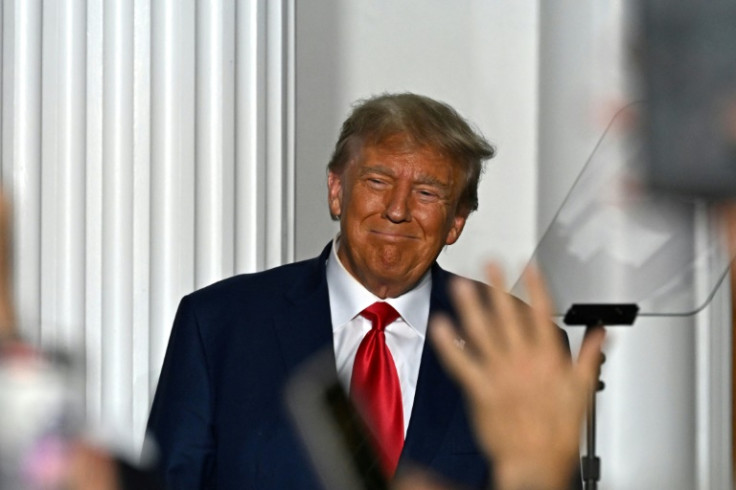 © Copyright IBTimes 2023. All rights reserved.