Trump Scores A Win On His Golf Course After Westchester County DA Ends Probe On Taxes
KEY POINTS
Trump expressed his delight at the news on his social media site Truth Social
The probe was part of a slew of investigations into how Trump has valued his real estate holdings
New York AG Letitia James sued Trump and others for allegedly scheming to manipulate Trump's net worth and real estate value
The district attorney in Westchester County, New York, has wrapped up an almost two-year probe into former President Donald Trump's golf course without filing criminal charges — a much-needed win for the now twice-indicted Republican frontrunner.
District Attorney Miriam Rocah confirmed Thursday to ABC News that her office has ended its investigation into whether the Trump National Golf Club Westchester had tried to lower its tax burden inappropriately in the Town of Ossining.
"The Westchester County District Attorney's Office conducted an investigation regarding certain properties owned by Donald J. Trump and/or the Trump Organization located in Westchester County, New York," a statement from Rocah's office read.
It continued, "Our investigation is now closed. We approached this investigation as we do all of our investigations, objectively, and independent of politics, party affiliation and personal or political beliefs."
Trump expressed his delight over the news on his social media site Truth Social, writing in all caps that closing the investigation "was the honorable thing to do in that I did nothing wrong."
However, he also asked, "But where and when do I get my reputation back?"
Rocah, who identifies as a Democrat, said Thursday that her investigations are non-partisan.
"Part of why I'm saying anything at all is that I think it's really important, more important than ever in our country, to make sure that people understand that we have independent prosecutors, we have a justice system that operates independent of politics," Rocah told CBS News.
"I can stand here and proudly say that I'm one of those prosecutors, and I look at every subject of any investigation, every organization that's a subject of an investigation, the same way," she added.
The probe was part of a slew of investigations by the Manhattan D.A.'s office and the New York state attorney general's office into how the real estate mogul has valued his property holdings.
In September last year, New York Attorney General Letitia James sued Trump, his eldest children, the Trump Organization and some of its executives for allegedly scheming for more than a decade to manipulate Trump's net worth and the value of his real estate holdings to receive more favorable terms on loans, taxes and insurance.
Trump has since denied any wrongdoing and even called James "racist" and her lawsuit "ridiculous."
The suit is expected to move into trial in October.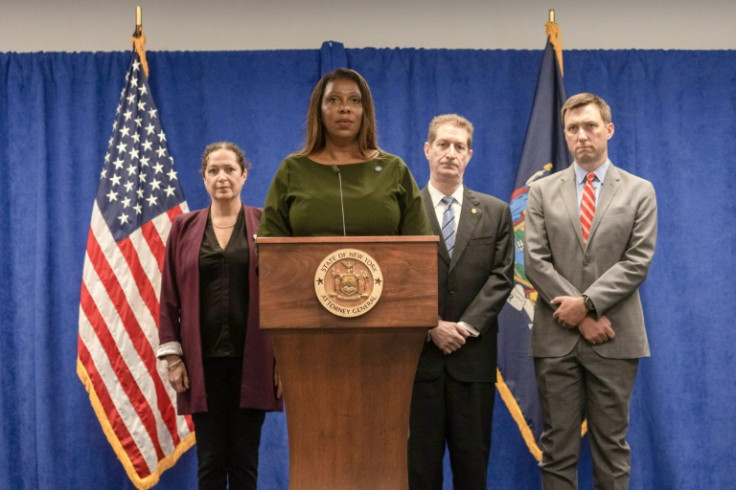 © Copyright IBTimes 2023. All rights reserved.