Ex-Versace Model Spent $600K To Look Like Kim Kardashian, Then Regrets It
KEY POINTS
Brazilian beauty Jennifer Pamplona spent almost $600,000 on surgeries to look like imitate Kim Kardashian
Pamplona regretted it and spent $120,000 to return to her original appearance
Pamplona is working on a documentary about surgery addiction and her experiences
Fans admire Kim Kardashian so much that some even aspire to be like her. But a former Versace model went the extra mile when she tried to become a Kim Kardashian look-alike.
Brazilian-born beauty Jennifer Pamplona spent almost $600,000 on surgeries to imitate "The Kardashians" star, but she has since regretted her decision. She spent $120,000 to "detransition" to her original appearance, according to the New York Post.
"People would call me a Kardashian, and it started to get annoying," Pamplona said.
She continued, "I had worked and studied and was a businesswoman. I had done all these things and had all these achievements in my personal life, but I was only being recognized because I looked like a Kardashian."
The 29-year-old had more than 40 cosmetic surgeries over the past 12 years, including three rhinoplasties and eight operations on her bottom [butt implants and fat injections] to imitate Kardashian's "supersized booty."
Her first surgery happened in 2010 when she was only 17. But it immediately led to her addiction to the operations since she thought they would help her gain fame and money when she gained international attention as Kardashian's doppelgänger.
"I discovered that I was addicted to surgery, and I wasn't happy, I was putting filler in my face like I was in the supermarket. It was an addiction, and I got into a cycle of surgery equals fame and money, I just lost control of everything. I went through a lot of hard times," she said.
Pamplona has since realized that she suffered from body dysmorphic disorder (BDD), a mental health condition that made her worry too much about the flaws of her appearance. And now she wants to go back to her original look.
She found a doctor from Istanbul who could help her return to what she looked like before, and she felt a sense of "rebirth" while looking at the initial results from a computer.
However, the operations did not come without a price. It was a full-on surgery that cost thousands of dollars, where she had to undergo a face and neck lift, buccal fat removal, cat eye surgery, a lip lift, and a nose job.
Pamplona experienced complications after the "detransition surgery." She had an infection that made her cheeks bleed for about three days. But she is now "on the road to recovery."
She said the operation was worth it, and it was "the best feeling," for she wasn't fighting herself anymore and was away from the Kardashian shadow she followed through the years.
"The best feeling is knowing I'm not in a fight with myself anymore," Pamplona said, "I am now who I wanted to be, and I really now understand the meaning of life."
Pamplona is working on a documentary titled "Addiction," tentatively releasing in August. It would be about the reality of surgery addiction, and she hopes her story could inspire other people. However, she is still looking for a new production company to continue the development, as per Daily Mail.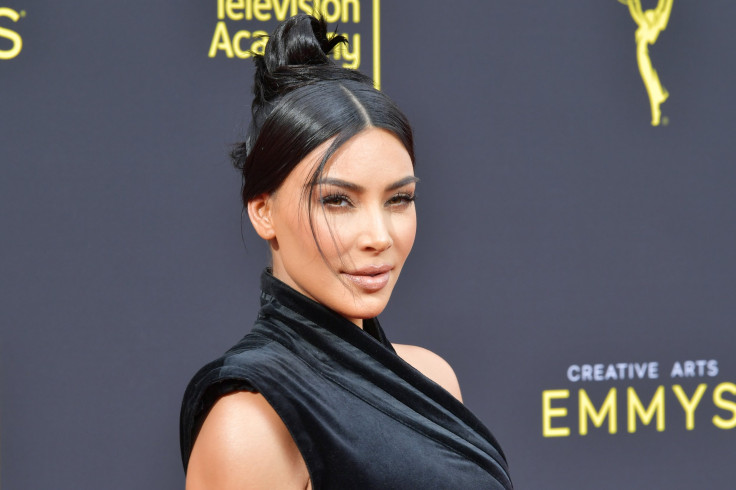 © Copyright IBTimes 2023. All rights reserved.