EXO's Chanyeol Talks About Filming 'The Box,' Bids Farewell To Fans Ahead Of Enlistment
KEY POINTS
Chanyeol debuted as a member of EXO in 2012
He made his Korean film debut as the main lead in "The Box"
Chanyeol will be enlisting into the military on March 29
EXO's Chanyeol on Thursday bid farewell to his fans ahead of his military enlistment during a press conference. The 28-year-old also opened up about working on the upcoming jukebox musical film "The Box."
Park Chan-Yeol, popularly known as Chanyeol, is a South Korean rapper, singer, songwriter, actor and model, who debuted as a member of EXO in 2012 under SM Entertainment.
Chanyeol, who plays the main lead in "The Box," which is set to hit the theaters on March 24, recently held the press conference with actor Jo Dal-Hwan to promote the film.
"The Box" revolves around the characters Ji Hoon (Chanyeol), a talented and aspiring musician, and Min Soo (Jo Dal-Hwan), a producer who prioritizes success as the two learn to understand each other and heal through music.
During the press conference, Chanyeol revealed the contrasts and difficulties he faced while playing his character in the movie, Entertain Naver reported. [Google Translation showed]
"I talk a lot and act quickly, but Ji Hoon is very quiet. Often times, Jo Dal-Hwan would be saying his lines and I'd have to just stare at him. I really wanted to talk. After getting into character, I became calmer and more serious in my normal life. That feeling was very novel and interesting," the EXO member said, according to Soompi.
"It was my first leading role, and it was also my first time working with Jo Dal-Hwan. I wanted to learn a lot, and I was also very nervous. [Jo Dal-Hwan] often took the lead, and we shared many personal conversations as we got closer. I learned a lot comfortably as we worked together," the star added.
Chanyeol, who tried singing trot music for the first time in the movie, added he found the genre to be charming. Trot is a genre of Korean popular music, known for using repetitive rhythm and vocal inflections.
"After singing trot myself, I got the thought that it's a very charming genre. It was fun working with the music director. The lyrics are really fun as well. I recorded it amidst a bright atmosphere," said Chanyeol, Soompi reported.
He also talked about his upcoming military enlistment and bid farewell to his fans.
"I'm very honored and relieved that I was able to meet a nice project and bring out a movie before enlisting. I think I'll feel at ease after I've enlisted as well. I'm ready to go and return in good health without getting hurt. I'll be back," the singer said.
The rapper will be officially enlisting in the South Korean military to complete his mandatory service on March 29.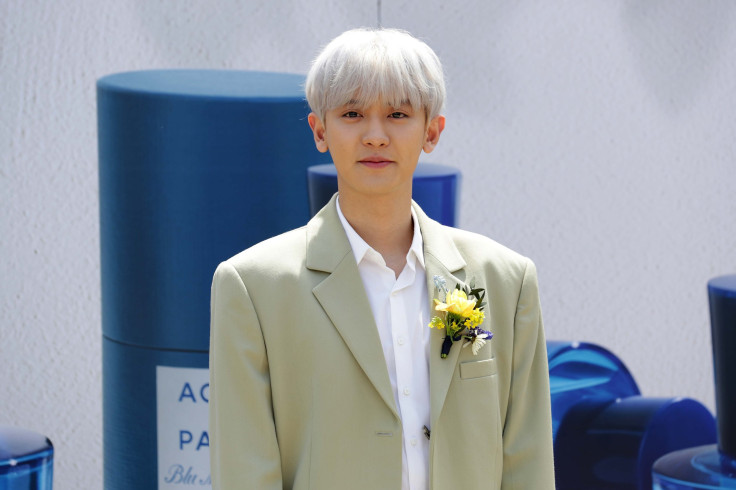 © Copyright IBTimes 2023. All rights reserved.