Experimental Drug Saves Mother And Son Who Ate Toxic 'Death Cap' Mushroom
Doctors flew in an emergency dose of an experimental drug from Philadelphia to treat a Massachusetts woman and her adult son, who nearly died after eating a "death cap" mushroom they picked from a friend's backyard.
According to a CBS Boston report, the doctors at UMass Memorial Medical Center had to act quickly to save Kam Look, 63, and Kai Chen, 27, who had acute liver failure. Look ended up having to get a liver transplant.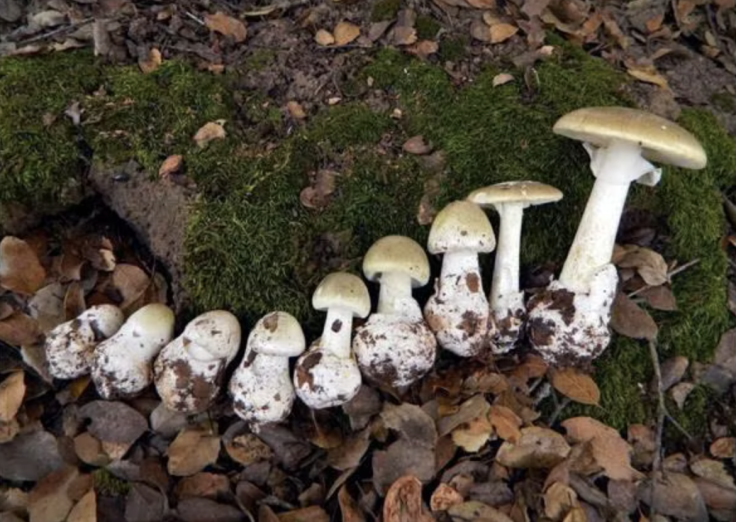 The death cap mushroom is highly toxic because, once ingested, it leads to liver and kidney damage and death. One mushroom can contain enough poison to kill two people. Kam Look said they appeared like what she used to eat in Malaysia. She thought they might be poisonous, so she decided to cook them with ginger, which is believed to turn black if cooked with something toxic.
Dr. Stephanie Carreiro, the physician who treated the pair at UMass Memorial, said, "When they came in, they were both very ill and had signs of liver damage, and Kam had signs of kidney damage as well from the mushrooms."
She also explained that the mother and son were experiencing "severe, life-threatening" liver damage, which has a death rate between 30% and 50%. The hospital toxicologist had to fly in the experimental drug, because the antidote must be administered quickly to prevent further organ damage.
A few days after the drug was administered, Chen could be released from the hospital, but Look had to have an emergency liver transplant, which was a highly dangerous surgery given the situation.
Chen and Look are now recovering at home.
© Copyright IBTimes 2023. All rights reserved.
FOLLOW MORE IBT NEWS ON THE BELOW CHANNELS