Experts Concerned About COVID-19 Omicron Variant Spread Over July 4th Weekend
Experts expressed concern about the Independence Day traveling and celebrations occurring over the weekend, as it may lead to a surge in COVID-19 cases, specifically variants of Omicron.
No one is discouraging anybody from celebrating the holidays safely. However, with the removal of most restrictions related to the pandemic, including masking and vaccination requirements, people are more lax about how they move around. So experts want people to know that the virus is still active in the U.S. and causing severe illness and death.
"It's important to remember we still have people getting and dying from COVID-19," Dr. Barry Ramo told KOAT 7 News in New Mexico.
This is especially true as the virus continues to mutate and transform to infect more people. With each new strain COVID-19 improves upon previous strains. The Omicron variant is more contageous and leads to less severe illness, but sub-variants of Omicron could be evolving to stay just as contageous while causing more severe illness.
"The new omicron sub-lineages BA.4 and BA.5 are overtaking BA2.12 and are causing reinfections that are more likely to cause lung problems in at-risk people and may lead to hospitalization and the need for ICU care," said Dr. Desmar Walkes of the Austin-Travis County Health Authority in a press release.
BA.5 accounted for 36.6% of all COVID cases as of the week ending on June 25th, according to CNBC . Expert Dr. Jennifer Lighter says that it is "the most transmissible Covid strain we've ever seen." Recent analysis from the U.K. also highlights the possibility that BA.5 may cause more severe illness than other Omicron sub-variants.
While many feels safe after vaccination, getting a booster shot, or after a previous infection, these latest variants prove that people can get contract COVID-19 multiple times even in the same month. Also, the risk of passing the virus to someone else is higher with the emergence of Omicron.
"What's important is that everyone in your home gets vaccinated, because most transmissions happen in the home," said Dr. Lighter.
To protect everyone traveling and celebrating Independence Day, experts recommend testing before traveling and celebrating outdoors where possible. If celebrating outdoors is not possible, especially when indoors with many people, a mask or two is the best way to protect everyone involved. Those traveling across the country should adhere to guidelines and recomendations of each airline and airport.
"We still have to understand that people may be asymptomatic, so you still have to be aware of your surroundings, there are still vulnerable people in our community that we still need to protect," Jennae Freeman, CEO of Neighborhood Medical Center in Tallahassee, told WTXL 27.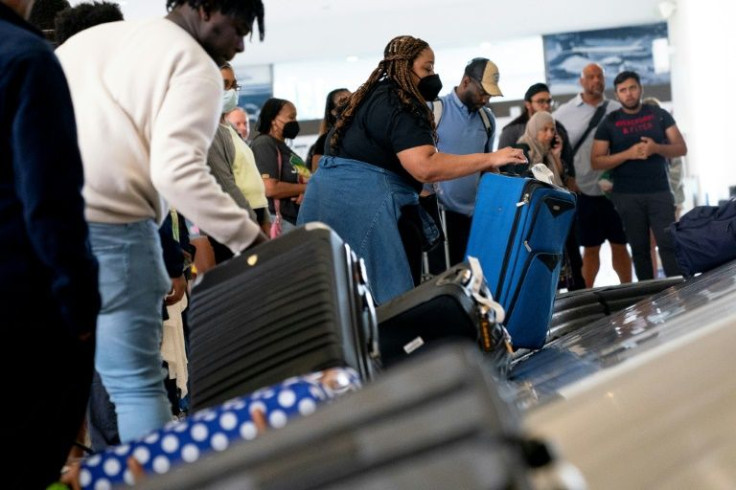 © Copyright IBTimes 2023. All rights reserved.