Exploding Takata Air Bag Inflator In Honda Car Kills Arizona Driver, Marking 17th US Death
KEY POINTS
The company said the person who was killed wasn't the registered owner of the vehicle
The reason of the crash was deemed to be the rupture of the air bag inflator in the driver's side
Takata uses an ammonium nitrate-based propellant to inflate the air bags
An Arizona driver has been killed by the exploding Takata inflator in his Honda car, marking the 17th death in the U.S. caused by a faulty air bag inflator manufactured by Takata Corporation, a Tokyo-based automotive parts company.
The latest death occurred on Aug. 20 in Mesa in the crash of a 2002 Honda Civic, Reuters reported, citing a statement released on Saturday by the Honda Motor Company. The Japanese automobile company said that a joint inspection with the U.S. National Highway Traffic Safety Administration (NHTSA) revealed that the rupture of the inflator in the driver's side led to the person's death.
To inflate the air bags in case of a crash, Takata is known to use ammonium nitrate-based propellant, which can deteriorate over time due to prolonged exposure to environmental moisture and high temperatures and can explode improperly when deployed, sending metal parts from the exploding inflator in the occupant's direction, leading to injuries and deaths.
At least 19 different automakers had installed Takata air bag inflator in models between the years 2002 and 2015. The NHTSA had recalled tens of millions of vehicles to replace the faulty air bags in 2015 as part of what was dubbed as "the largest auto recall" in U.S. history. Until now, at least 15 out of the 17 U.S. deaths caused by faulty Takata air bag inflators reportedly happened in Honda vehicles.
As many as 41.6 million vehicles with Takata airbags have been recalled as of December 2019, with NHTSA saying it could take until 2013 for the recall to be complete, according to CNN.
Honda said in the statement that the 2002 Honda Civic model was under a recall since December 2011 for replacement of the driver's frontal bag inflator, while the passenger's frontal bag inflator was recalled in 2014, according to Reuters.
The company said it sent 15 mailed notices over eight years to the owner to get the replacements done, but wasn't certain if the person was aware of the repairing recalls. The company said the deceased person wasn't the registered owner of the vehicle.
At least 26 deaths have been reported worldwide due to the faulty Takata inflators, with more than 290 injuries. Takata was criminally charged for its faulty air bag inflators in 2017 and was sold to Key Safety Systems, a global supplier of auto safety parts for $1.6 billion after filing for bankruptcy.
Honda agreed to pay $85 million in August to settle an investigation by several U.S. states into its use of defective Takata inflators.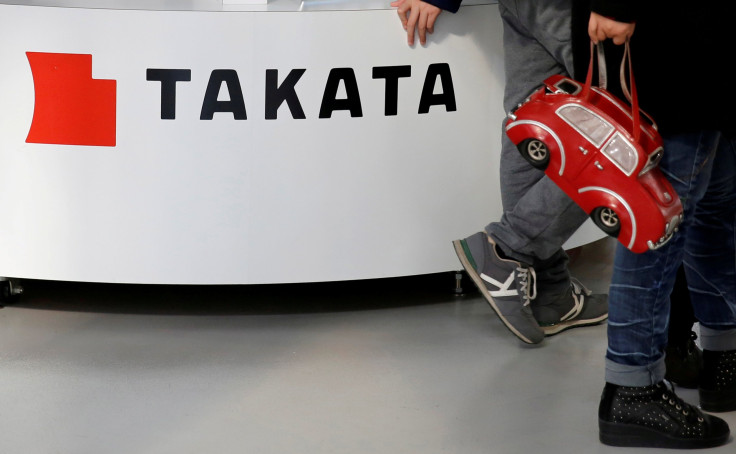 © Copyright IBTimes 2023. All rights reserved.