Extreme Weather Leaves Over 500K Without Power In Southern US, Millions Under Heat Advisories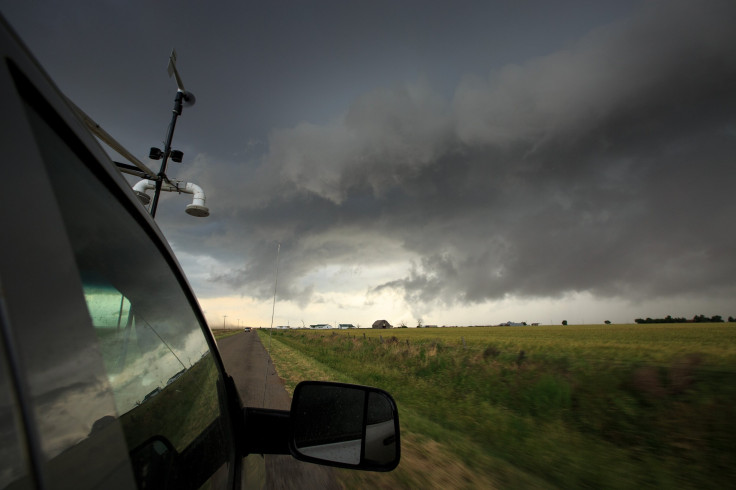 KEY POINTS
Up to 108 degrees expected in Texas on Monday and 110 degrees Tuesday
More than 125,000 are without power in Kentucky
Officials urged residents to stay indoors due to downed powerlines and trees
More than 500,000 customers are experiencing power outages in the southern United States as weather officials warn of severe weather ensuing in the region early this week.
In its three-day outlook effective through Wednesday, the Weather Prediction Center (WPC) said "oppressive heat wave shows no signs of letting up across portions of the south-central U.S."
The National Weather Service (NWS) has issued "widespread" heat-related advisories in most parts of Texas, portions of New Mexico, and some parts of southern Arizona. The agency noted that there is "a significant risk of heat-related illnesses" due to higher humidity and high heat indices in east Texas.
Hot conditions are expected to ensue across the state through Monday, with multiple areas under heat advisories, including Cuero, Uvalde, Eagle Pass and San Antonio, the NWS in Austin/San Antonio said.
Above normal temperatures of 100 to 108 degrees are expected Monday, while the bar is expected to go even higher Tuesday, with temperatures possibly hitting 110 degrees.
On Sunday, Del Rio broke the previous record in 1994 of 106 degrees when the city logged 110 degrees. Del Rio has recorded an eight-day consecutive streak of daily record-high temperatures.
Meanwhile, some of Texas' neighbors are without power as heat indices remain high in parts of the southern U.S.
More than 110,000 customers are out in Arkansas, with Lonoke County leading the list of the most number of customers out (over 30,000).
Thunderstorms will affect the state overnight, but weather officials are expecting the storms to weaken over the next few hours.
In Tennessee, more than 120,000 customers are without power. Shelby County has the most number of customers out (110,000), followed by Fayette County, with more than 10,000 out.
The NWS in Memphis has urged residents in the Shelby County area to "stay inside and limit your travel" as the office received numerous reports of power outages, and downed powerlines and trees.
Over in Kentucky, more than 125,000 customers are without power. Unlike the outages in Tennessee and Arkansas, Kentucky's outages are more widespread, with multiple counties having customers ranging between 1,000 and 6,000 without power.
The NWS has issued at least five short-range flood-related warnings for Kentucky residents.
Georgia has more than 120,000 customers out, with Fannin County making up for the most number of customers without power (over 6,000).
The Atlanta-Fulton County Emergency Management Agency (AFCEMA) reminded residents to stay away from downed power lines as they may still be electrified.
Over in Mississippi, over 60,000 customers are out, with Rankin County having more than 9,000 customers out and Tippah County following suit with more than 7,000 customers out.
The NWS in Jackson warned of "a line of severe thunderstorms" moving southeast through Simpson, Smith, and Jasper County before late Sunday. The office urged residents to go indoors if they see lightning or hear thunder.
Meanwhile, millions of Americans have been placed under heat advisories.
In Arkansas, several counties are under heat advisories through Monday night, including Union, Lafayette, and Hempstead. Some areas may see heat indexes of up to 109 degrees.
In Texas, multiple areas are under heat advisories while others have been placed under excessive heat warnings through Monday evening.
Some areas across south central and southeast Texas, including Austin and Polk, and Montgomery, are expected to see heat index values hit 114 degrees.
In Mississippi, heat index values are expected to reach up to 110 degrees in many eastern counties and towns, including Grenada, Claiborne, Bolivar, Humphreys, Holmes, Clarke, and Noxubee.
The extremely hot weather conditions in parts of the southern United States are being driven by climate change, multiple studies show as per Axios. Climate change is also playing a role in extreme precipitation events as a warmer atmosphere that holds more water vapor propels added moisture and energy for storm systems entering the country.
Last week, a series of severe storms hit West Texas, triggering multiple tornadoes and killing at least three people.
© Copyright IBTimes 2023. All rights reserved.