Texas Tornado Update: Matador Takes Direct Hit; Fatalities Reported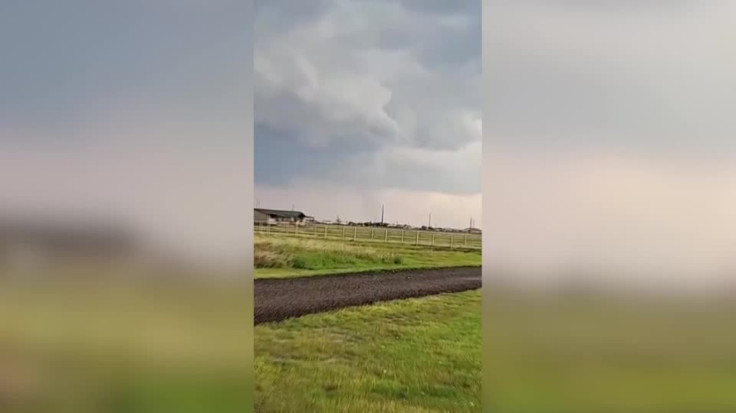 A series of severe storms swept across the Rolling Plains of West Texas Wednesday evening, generating multiple tornadoes. These tornadoes claimed the lives of at least three people and caused significant damage in the Matador community.
In addition to the tornadoes, the severe storms that swept through the area also brought other destructive elements. Large hail, reaching the size of softballs and wind gusts exceeding 100 miles per hour were reported in several communities, including Jayton.
The National Weather Service in Lubbock confirmed that Jayton was under a tornado warning as the storm system moved southeast after sunset Wednesday night.
Hail of that magnitude can cause significant damage to vehicles, roofs and other structures. The high wind gusts also pose a threat to property and safety, potentially uprooting trees, damaging buildings and creating hazardous conditions for residents.
More than 700 were left without electricity in the Jayton area, AP News reported, citing South Plains Electric Cooperative.
The community of Matador in Motley County, located approximately 70 miles northeast of Lubbock, bore the brunt of the severe storm damage. With a population of around 570 people, Matador experienced the most severe devastation caused by the recent storms.
Matador's mayor, Pat Smith, confirmed during a brief phone interview with the New York Times that three individuals lost their lives as a result of the storm.
In response to the damage caused by the severe storms, Lubbock, Texas Fire Rescue (LFR) has taken proactive measures to provide assistance, CBS News reported.
LFR confirmed the deployment of a crew to aid in the ongoing recovery effort.
"I gave the order for Heavy Rescue 1 to respond to the town of Matador to assist in freeing trapped residents from collapsed structures," LFR Chief Shaun Fogerson said, according to CBS News.
According to meteorologist David Payne from CBS Oklahoma City affiliate KWTV, the extent of the destruction appears to resemble EF4 damage. The Enhanced Fujita Scale categorizes tornadoes on a scale of one to five, with EF4 being one of the more severe categories. EF4 tornadoes are known to generate winds of up to 200 miles per hour.
© Copyright IBTimes 2023. All rights reserved.