Facebook Deletes Trump's Post Over Coronavirus 'False Claims'
KEY POINTS
Facebook deletes a post and video from President Donald Trump claiming children are immune from COVID-19
This action is the latest taken by Facebook against Trump's "false claims" about COVID-19
The Trump campaign accused Facebook of "flagrant bias" in removing Trump's post
For the first time, Facebook has deleted a post by President Donald Trump from its platform on grounds of COVID-19 misinformation. It removed text and video posted Wednesday in which Trump falsely claims children are immune to the deadly virus.
The deleted Trump post included a video of Trump's Wednesday morning interview on Fox News' "Fox & Friends" program. In the video, Trump alleges children are "almost immune" from COVID-19, which is false, according to medical experts and studies.
In the deleted post, Trump again restated his claim COVID-19 "is going to go away." He also contended "schools should open" in the fall because "this, it will go away like things go away."
Facebook said it deleted Trump's post for violating its misinformation policy. "The video includes false claims that a group of people is immune from COVID-19 which is a violation of our policies around harmful COVID misinformation," Facebook policy spokesperson, Andy Stone told NBC News.
Since May, Facebook has removed Trump campaign ads depicting Nazi imagery, as well as posts he has shared. Those include a video edited to ridicule CNN, and a video subject to a copyright complaint under the Digital Millennium Copyright Act, and last week's repost of a Houston doctor's claims that masks do not work and hydroxychloroquine is a cure for COVID-19. But Wednesday was the first time Facebook took down an original Trump post.
The Trump campaign accused Facebook of "flagrant bias" in removing his post despite a large body of scientific research disproving his claims that children are immune to COVID-19.
The U.S. Centers for Disease Control and Prevention (CDC) affirms some children and infants have been struck by COVID-19. This is because most children remain asymptomatic and are tested less frequently.
A published study involving Chinese children revealed 90% of those who tested positive for the coronavirus had mild, moderate or no symptoms at all. Other research suggests children are infected by the virus at the same rate as adults.
In a study of 391 infected individuals, 7.4% of children tested positive compared to 7.9% of adults. A clinical study published in The Lancet said children between 10 and 19 years old are as likely to have antibodies to the virus as adults ages 20 to 49, which indicates their exposure to the virus.
A recent study conduced at the Children's Hospital of Chicago found children younger than five can carry the virus at levels far higher than adults.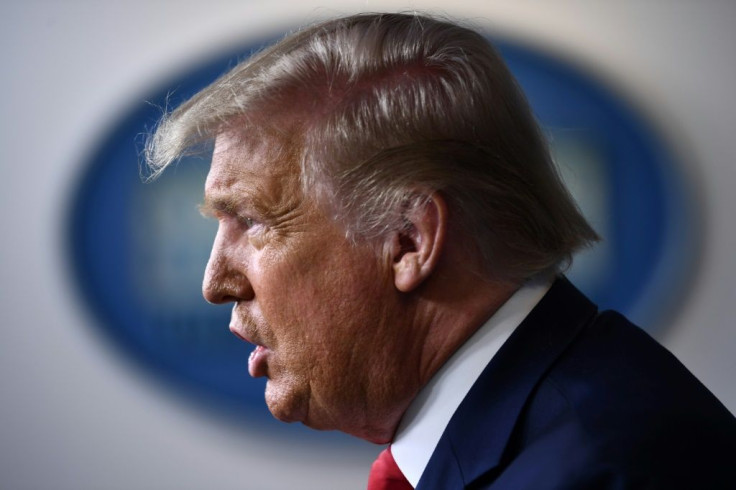 © Copyright IBTimes 2023. All rights reserved.