Facebook Just Had A $3 Billion Quarter But Says Expenses Are Going Up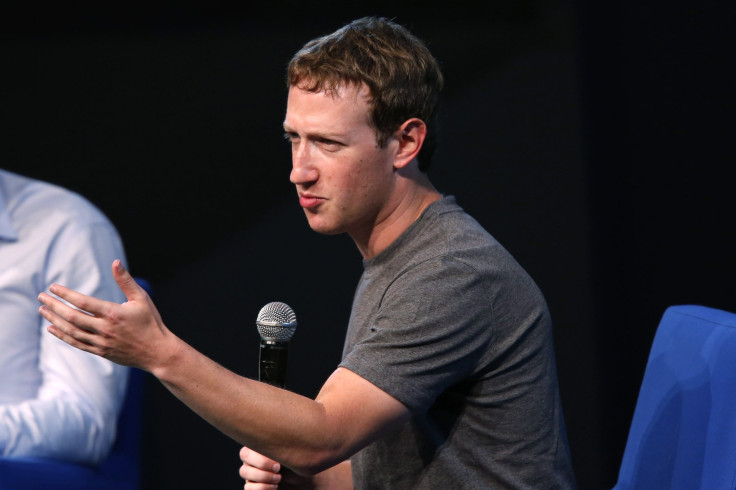 This is becoming a habit. For the ninth consecutive quarter, Facebook exceeded Wall Street expectations on revenue and profits, showing that the world's dominant social network is executing on its ad business.
But then there's the other pattern: Like Twitter on Monday, Facebook shares took a dive after-hours, dropping nearly 10 percent on the NASDAQ after CFO David Wehner said expenses would grow between 50 percent and 70 percent next year as they hire more people and invest in video. Furthermore, the company predicts Q4 revenue growing between 40 and 47 percent year over year -- Wall Street wanted 45 percent.
Facebook ended the quarter with 1.35 billion total users, 1.12 billion of whom use Facebook at least once a month on mobile devices. Mobile advertising accounted for 66 percent of its revenue, which totaled $3.203 billion against expectations of $3.12 billion.
User growth at Facebook has also slowed to a trickle; just for 2.27 percent growth from the previous quarter. On an annual basis, Facebook grew 13.5 percent, with 864 million people logging in to the site every day, 703 million of them from a mobile device. Facebook is, in a sense, a victim of its own success and the law of large numbers. They're going to need more people with Internet connections -- or for China to open up -- to significantly grow their user base.
WhatsApp, the high-profile $19 billion Facebook acquisition, generated just $10 million last year for a total loss of $138 million. Facebook CEO Mark Zuckerberg identifies WhatsApp as part of a five-year plan to get the messaging service on track to connect 1 billion people around the world, and Facebook "is working to accelerate their efforts."
Looking even more forward to outline a 10-year plan, Zuckerberg talked about another high-profile Facebook acquisition -- virtual reality headset company Oculus.
"The Oculus acquisition is a long term bet on the future of computing," Zuckerberg said. "Every 10 to 15 years a new platform arrives, and we think virtual reality is a part of this vision. We continue to see a lot of excitement in the developer community, and we've shipped over 100,000 Oculus developer kits to 130 countries."
As to whether or not we'll see a consumer Oculus product anytime soon, Zuckerberg said that the product "needs to reach 50 to 100 million units before being meaningful as a computing platform, and that's going to take a bunch of years to get there and a few cycles of device to get there. When you get to that scale, it starts to be interesting as a business."
Facebook COO Sheryl Sandberg talked about future potentials for Facebook's advertising business; Facebook is already ahead of Google in display ads in the U.S. and a strong second in mobile, according to eMarketer.
"We remain optimistic in the long run about Instagram and video to create a resonant experience for brands and companies. We believe in going slow. We want the consumer experience to always come first. We continue to grow slowly and pay a lot of attention to the quality of advertisement," Sandberg said. "A lot of products are bought in-store, and showing that online advertising plays into these sales is important. 65 percent of people use their phones while out shopping [...] Measurement needs to evolve for the world we're in today."
There has been speculation that Facebook might unveil a payments system inside of its Messenger app. When asked about this, Zuckerberg said if it were to happen, it would come about as a partnership with another company, not as an in-house product from Facebook. "People run ads to get customers and to sell products. At the end of that conversion, if there's a smooth payment system, people buy more things," he said. It seems Facebook would rather work with a company that's already built out said smooth payment system if the payment rumors come to fruition.
Simply put, this was Facebook's strongest quarter in terms of revenue yet, but Wall Street is disappointed to hear about the company's plans to spend more money down the road.
© Copyright IBTimes 2023. All rights reserved.
FOLLOW MORE IBT NEWS ON THE BELOW CHANNELS