Facebook Organic Reach Decline Called 'Catastrophic' For Nonprofits As News Feed Visibility Vanishes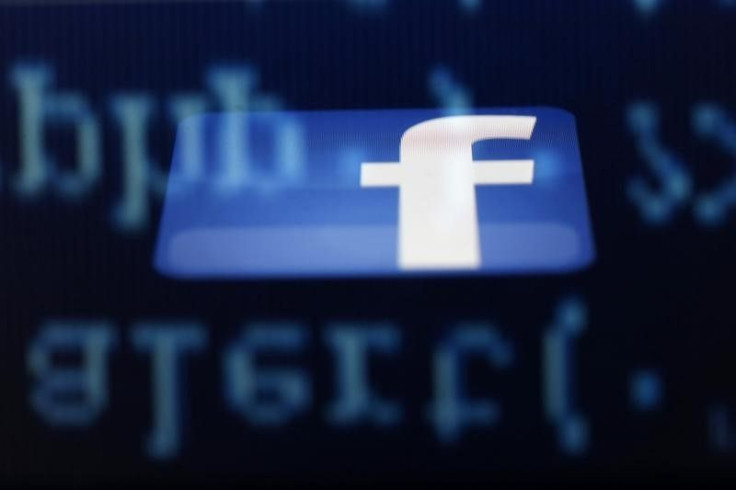 Bruno needs a new home, and to look at him, you might think he'll have no problem finding one. The energetic 2-year-old pit bull is friendly, gets along well with other dogs, and has a soulful set of deep-brown eyes that complement his brindle fur and regal profile. But despite his many agreeable traits, the young shelter dog may forever remain an orphan, in part because the animal rescue organization trying to match Bruno up with the right owner relies on Facebook for community outreach. And these days, that hasn't been going so well.
"We just haven't had many applications for him," said Erin Jenkins, a volunteer in Boston for Karuna Bully Rescue.
It's not for lack of trying. The Facebook page for Karuna Bully Rescue has more than 4,700 fans, people who have "liked" the page presumably because they're interested in updates about dogs in need. But nowadays, very few of those fans ever see Karuna Bully's Facebook posts. The tiny animal-rescue group is a victim of Facebook's news feed and its notoriously diminishing returns, and in that sense, it's in the same boat as major news organizations and multinational brands.
"It's getting out of control," Jenkins said. "No one can really use Facebook anymore."
Recent changes to Facebook's news feed algorithm have brought about a significant decline in "organic reach," the number of people who see a post that hasn't been boosted by paid advertising. Two years ago, organic reach for many posts was at about 16 percent, but over the last several months it's been throttled to 2 percent or even less. That means a typical post by Karuna Bully may reach only about 95 people unless the group pays money to boost it.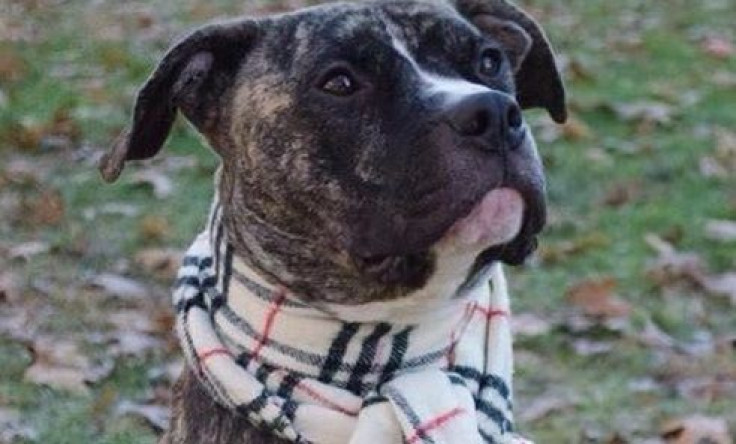 Discussion around the issue -- and there's been lots of it -- has tended to focus on the immense frustrations of brands and marketers, many of whom have been understandably shaking their fists at the gods of social media. But nonprofit organizations are getting caught in the algorithmic filter too, and some say the change has crippled their ability to share critical information and maintain the online communities their memberships rely on.
"It's an absolute catastrophe for us and every organization that's paying attention," said Seth Ginsberg, president of the Global Healthy Living Foundation, an advocacy group for patients living with painful joint conditions like rheumatoid arthritis.
Ginsberg said it's now almost impossible for his organization to reach a majority of its more than 75,000 Facebook fans. He said the reduced engagement is a threat in a community where social interaction is vital. Rates of depression are higher among people suffering from chronic pain, and Ginsberg said his membership over the last several years had come to rely on Facebook as a place for helpful information, articles and discussions, which can help sufferers feel less isolated.
Even more problematic, he said, the organization has been unable to spread important health news relevant to the community it serves. "If the FDA has a drug recall because they find shards of glass in a medicine, we have to blast that out to our membership," he said.
A spokesman for Facebook Inc. declined to comment on the plight of nonprofits that use the site. But across the nonprofit sector, executives and staffers at organizations large and small are expressing similar concerns.
"We've heard quite a bit about it," said Rick Cohen, a spokesman for the National Council of Nonprofits. "Ice Bucket Challenge notwithstanding, the algorithm changes that Facebook has made just makes it a lot more difficult for nonprofits to expand their reach."
Facebook Giveth…
An obvious solution here would be for organizations to accept that the free Facebook ride is over and revert to the methods they used before Facebook existed. The social network is only a decade old, after all. But nonprofit executives say Facebook, with its rapid growth and unrivaled penetration, has replaced many of the outreach strategies groups used before the advent of social media. Whereas nonprofits once poured resources into email campaigns and direct marketing, some switched gears a few years ago and began accumulating "likes" under the promise that a Facebook page could serve as a mass communication tool. Now that tool is crumbling.
Ginsberg said GHLF, which has an annual operating budget of about $1.8 million, spent $30,000 on Facebook advertising to build up its page, and now he's unable to reach those fans without paying more to boost each post. "It's the ultimate bait-and-switch," he said.
For some newer groups and younger volunteers, Facebook is the only outreach strategy they've ever known. "I got involved in animal rescue because of Facebook," Jenkins said. "For the nonprofit community, Facebook is a bulletin board. It's how we get donors, volunteers. It's so incredibly vital to how rescues operate now, and losing this venue is just detrimental to us."
Earlier this week Jenkins launched a Change.org petition calling on Facebook to stop throttling the organic reach for nonprofit pages. She said part of the issue is that Facebook treats every page like a marketing tool when, in fact, many are trying to raise awareness about important causes. "There should be an easy enough way to understand the difference between a nonprofit page and a page that's profitable," she said.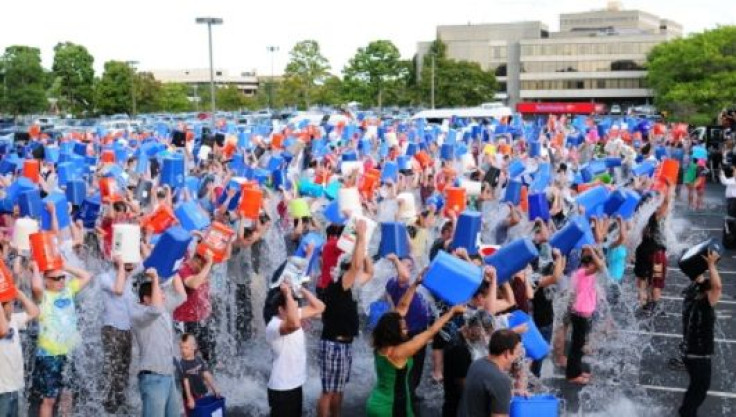 What's In A Like?
Facebook has long been consistent in its explanation for the decline of organic reach. Part of it, the company has said, is basic mathematics. As activity on the site has grown, news feeds have become increasingly crowded and posts are competing with more content.
The second component has to do with Facebook's proprietary algorithm, which culls news feeds so that users see -- or supposedly see -- only the content most relevant to them. Tweaks to the formula have resulted in a decline in reach for content the algorithm deems uninteresting or overly promotional. Facebook calls these changes improvements, but critics say users should have more control over what they see in their feeds. "Liking" a page, they say, is the equivalent to opting in to receive its posts, and the visibility of those posts shouldn't be determined by the whims of a machine.
"There's a lack of transparency about the weight of their engagement algorithm," said Brian Steel, a social media manager for PayScale Inc. "What exactly is going on? It's not really clear."
Facebook currently offers no option to view an unfiltered news feed, and to users who want one, its pitches about "relevant content" ring particularly hollow. Even if users wanted to see every post from a particular page, there is no way to make them appear in their news feed. (An "all updates" setting was quietly done away with.) Facebook does let users receive notifications when new posts appear, but page administrators say the extra step is burdensome and tiny red notification indicators are no replacement for news feed visibility.
"It is not very effective," said Dana Keithly, an animal shelter volunteer in Southern California. "When an animal's life is at risk, or there is a time-sensitive cause, you don't really think about, 'Oh, I need to turn the notifications on.' If I have liked the page, that should be enough."
All of which speaks to disagreements over Facebook's evolving role in community engagement.
Ginsberg said major tech firms Google Inc. and Twitter Inc. have done a better job recognizing the utility-like role they now play in society and have accommodated the nonprofit sector accordingly. For instance, he said his group receives about $40,000 a month in advertising from Google's Ad Grants program. He said Facebook could offer a similar program for its news feeds. "We're hoping that Facebook will grow up, quite frankly," he said.
Back at Karuna Bully Rescue, Jenkins agrees. By Friday, her petition had reached almost 2,000 signatures, and she said she's heard from a number of users who say they want to receive all the group's posts, not just the ones Facebook robots deem relevant. She said for dogs like Bruno, nothing could be more relevant than simply being seen. "It's not about bringing in money or having the most likes," she said. "At the end of the day, it's about saving animals, and that's all we want from all this."
Christopher Zara is a senior writer who covers media and culture. News tips? Email me here. Follow me on Twitter @christopherzara.
An earlier version of this article stated that GHLF receives $40,000 a year from Google Ad Grants. In fact, it's $40,000 a month.
© Copyright IBTimes 2023. All rights reserved.
FOLLOW MORE IBT NEWS ON THE BELOW CHANNELS