Marco Rubio Wants To Triple Visas For Foreign Tech Workers, But Flubs Basic H-1B Facts On CNN Debate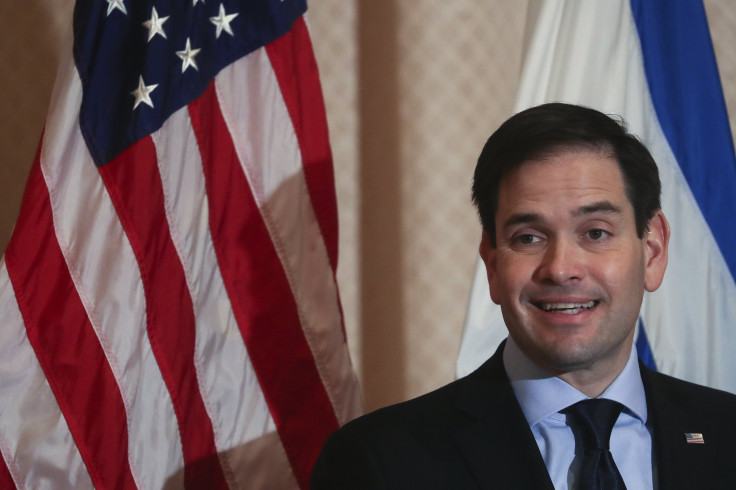 Republican presidential candidate and Florida Sen. Marco Rubio can't seem to get his facts straight on the controversial H-1B visa, even though he is co-sponsor of a bill that would triple the number allotted by Congress each year under the program.
Asked by CNN moderator Stephen Dinan in Thursday's debate if he thought that H-1B visa holders take jobs from Americans, Rubio said that's the case only if the program's rules aren't being enforced. "Under that program, you have to prove not only that you're not replacing Americans, but that you've tried to hire Americans," Rubio said.
Not so, says Howard University political science professor Ron Hira, who has spent much of his career studying the H-1B program's economic impact and who has testified before Congress on the issue. "Rubio's claims are false," Hira told International Business Times. Hira said the program does not require companies to attempt to hire American workers before recruiting H-1B holders, and it allows them to replace U.S. citizens with offshore talent, often from India, through contractors like Infosys, Wipro and TCS.
The question arose in relation to a case involving Disney in Rubio's home state of Florida. The mouse house fired a number of tech pros at Walt Disney World in Orlando, replacing them with workers from India supplied by contractors HCL and Cognizant. During the debate, front-runner Donald Trump said he would end the H-1B visa program to protect American jobs.
The U.S. Department of Labor is clear on the issue. An H-1B worker may be hired "even when a qualified U.S. worker wants the job, and a U.S. worker can be displaced from the job in favor of the foreign worker," the department said in its Strategic Plan for 2006 to 2011. Hira said those rules remain in effect for the vast majority of companies that hire H-1B workers. The exception is so-called H-1B dependent employers, mostly India-based outsourcers, where H-1B workers comprise more than 15 percent of their workforce.
The H-1B allows foreign-born tech workers, and others with specialized skills, to work in the U.S. for a maximum of six years. Critics says it undercuts U.S. workers by giving employers a steady supply of low-cost talent.
Hira said it's particularly troubling that Rubio seems unfamiliar with the H-1B's basic facts, given that he is co-sponsor of the I-Squared Act of 2015, which would triple the number of visas allotted under the program each year from the current 65,000. "If you're an original co-sponsor of a bill, you are indicating that you are very knowledgeable about a particular area, so it's shocking," said Hira.
Rubio's campaign did not immediately respond to a request for comment.
© Copyright IBTimes 2023. All rights reserved.