Factbox: Charges, Outcomes for Conrad Murray in Jackson Trial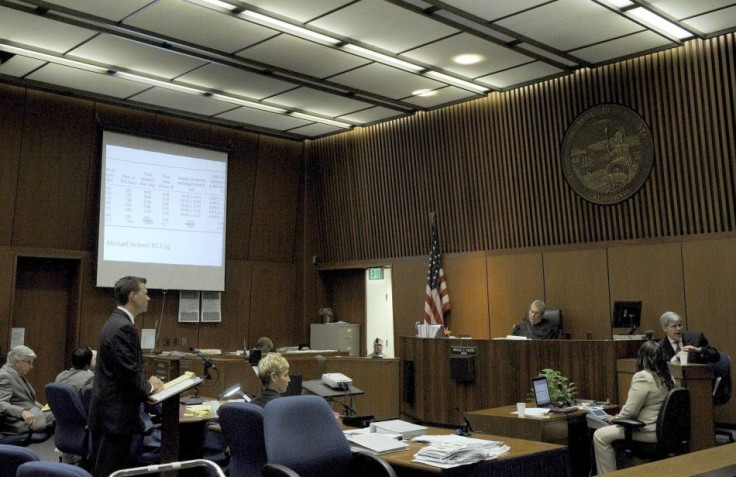 More than two years after finding Michael Jackson lifeless in bed, the singer's personal doctor Conrad Murray awaits the verdict of a Los Angeles jury on a charge of involuntary manslaughter against him.
Following is a look at the criminal charge against Dr. Murray and possible outcomes of his trial.
* Dr. Conrad Murray, 58, is a Grenada born, Nevada-based cardiologist who was hired as Jackson's personal physician while the singer rehearsed for a series of planned comeback concerts in London.
* Murray has pleaded not guilty to involuntary manslaughter, which is defined as unintentional killing without malice. In California law, it is a charge of gross negligence in the medical care and treatment of Jackson.
* Under California law, the jury has to return a unanimous verdict to convict or acquit Murray. A split decision would mean the judge declares a mistrial, leaving the prosecution to decide whether to retry the defendant.
* In order to convict Murray, the jury must find that his care of Jackson was criminally negligent by giving the singer the powerful anesthetic propofol in a home setting as a sleep aid, failing to monitor him properly with the necessary equipment or bungling attempts to revive him.
* The judge will instruct the jury that Murray could be found responsible for Jackson's death even if the jury believed the singer injected himself with propofol, if that possibility was foreseeable.
* Murray faces a maximum four year sentence if convicted, with the exact sentence to be decided by the trial judge at a later date. But due to a new California law, thousands of nonviolent felons are being sent to county jails instead of state prisons. Because of overcrowding and budget constraints, such offenders are subject to early release or house arrest. According to some estimates, Murray could end up serving less than half the amount of any sentence.
* Whatever the verdict in the criminal case, Murray is involved in two pending civil lawsuits for the wrongful death of Jackson. One was filed by the singer's father Joe Jackson against Murray, and the other by his mother Katherine Jackson targeting concert promoter AEG Live and saying the company was ultimately responsible for Murray's decisions.
* Murray's license to practice medicine in California was suspended by the trial judge as a condition of his bail. He retains medical licenses in Texas and Nevada. The California Medical Board says a criminal conviction does not result in automatic termination of a medical license and the board would need to investigate on its own before making any decision.
© Copyright Thomson Reuters 2023. All rights reserved.